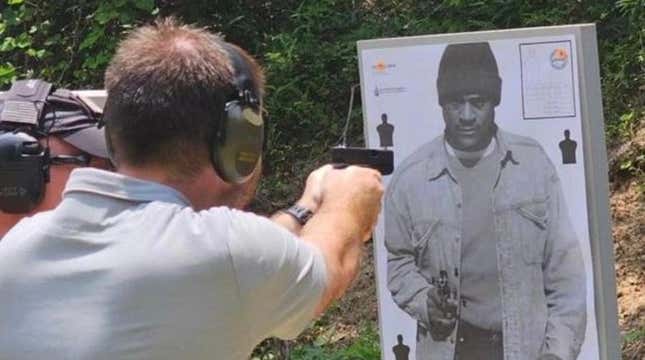 I wish I could act surprised, but I can't. Police in Georgia just can't help themselves.

Small Town Horror Story: The Mississippi Burning of Three Anti-Segregationists
Earlier this week, images were released of white people taking target practice at a Georgia shooting range. Nothing out of the ordinary right? Except that the pictures were posted on Facebook by the Villa Rica Police Department and the images they were using as target practice were of Black men.
I guess they're practicing what they preach.
The photos were taken during a citizens' handgun class and the event was hosted by Villa Rica authorities, according to the VRPD.
While the chief of the department has since apologized about the post, it hasn't stopped the department from landing in hot water.
In a statement, the chief wrote, "The targets utilized in our recent firearms class depict realistic human images and were part of a package which included target images of people from various ethnic groups. It was never our intention to be insensitive, inflammatory, or offensive to anyone. However, we respect the honest opinions of our fellow citizens and apologize for any offense we may have caused. We invite everyone to attend one of our next citizen firearms classes and share in a positive experience alongside us."
But if you look at the images they posted on social media, the target images were only of Black men, not of "various ethnic groups."
Despite the apology, the mayor of Villa Rica feels like there needs to be an investigation into the matter.
In a statement, he wrote, "This administration will be asking our human resources director and the city attorney to select an outside organization to review how this entire incident came about, not just the post itself."
He continued, "Meanwhile, we are removing the video and images from the post but I have directed that the comments to remain so that people can freely express their opinions about it."
Don't worry, we have screenshots of the posts in question.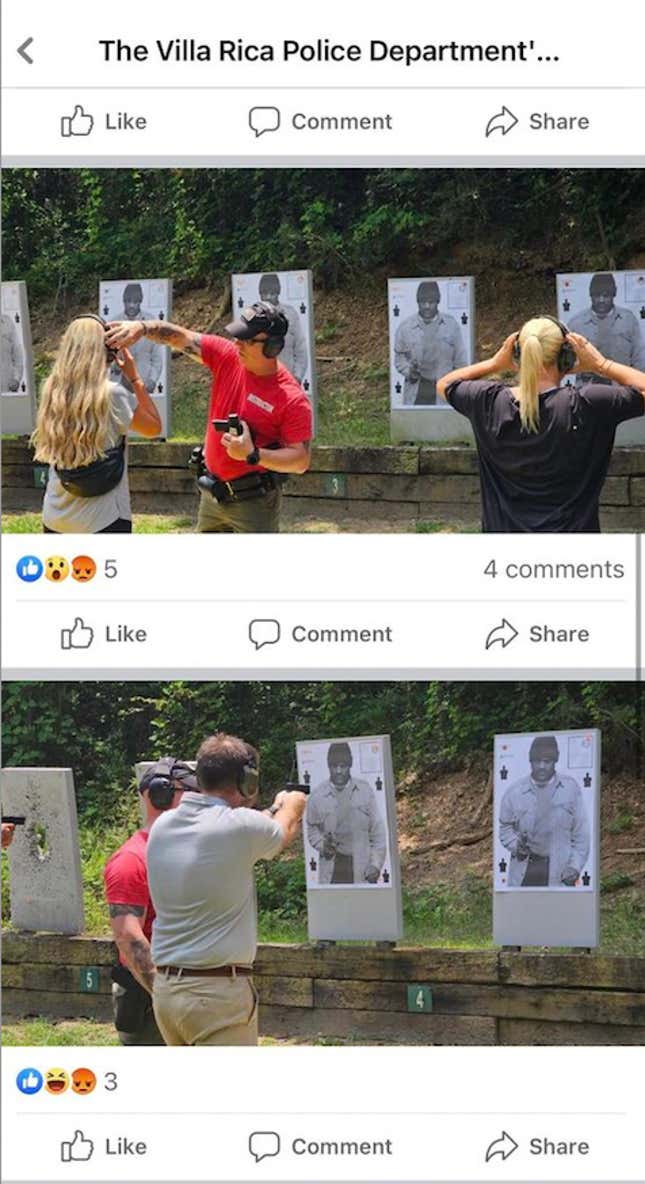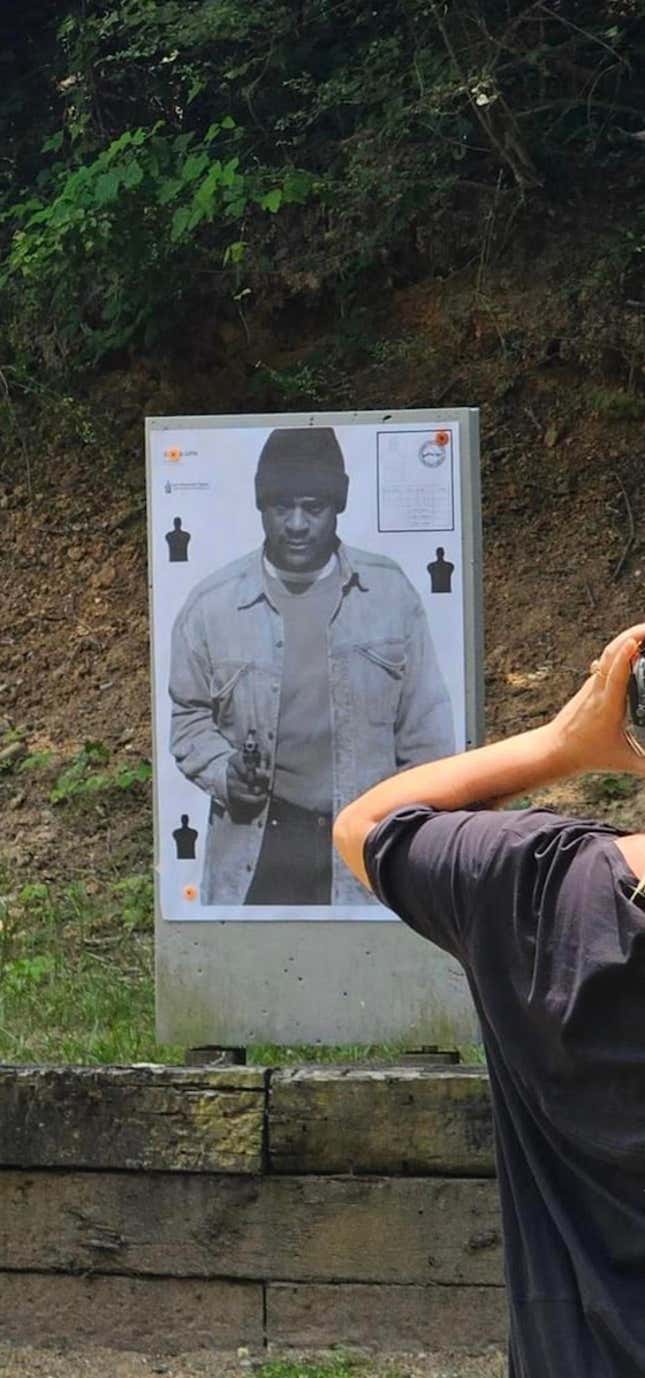 It'd be one thing if they were truly using multiple ethnic groups as "target practice." But the fact that the only pictures posted to their social media were of citizens shooting the same Black man is a problem.

It unconsciously creates bias and perpetuates a dangerous stereotype that has ailed Black people for hundreds of years in this country. Small acts like using a Black man as a cutout for target practice only make the issue worse.