A 29-year-old former prom queen wound up dead in a Florida jail a week after she was arrested. The Polk County, Fla., Sheriff's Office says that Shamirah Johnson died Oct. 31 at a Lakeland, Fla., hospital after being transferred there from the Polk County Jail, where she was being held without bond.
According to WFLA, officials say that Johnson's blood pressure was borderline high when she was booked Oct. 24; subsequently, she was placed under medical supervision and had her blood pressure monitored twice a day.
Her condition worsened, however, and Johnson alerted jail officials that she was vomiting and experiencing diarrhea. She was admitted to Lakeland Regional Health Medical Center, where she died the next day.
The Associated Press reports that autopsy results "showed no evidence of trauma," though results from a toxicology test are pending. According to AP, Johnson was active in her community and volunteered for more than 1,000 community service hours. She also won an essay contest in 2016 for Black Heritage Weekend in Jacksonville, Fla.
So why was Johnson being held in a Polk County Jail without bond? Officials arrested her last month for a probation violation, WFLA reports. Johnson had been convicted earlier this year of possessing prescription medication without a prescription and possessing marijuana and paraphernalia—a conviction that resulted in one year's probation.
G/O Media may get a commission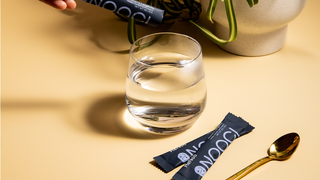 Johnson's case is rife with questions: Why was she denied bond? How responsive were jail officials to her condition? How did her condition worsen under their care? Polk County officials say that they are investigating the death, but it's important to note that this isn't the first time the department has taken heat.
If the Polk County Sheriff's Department's name sounds familiar, it may be because the department made nationwide headlines in September after the sheriff, Grady Judd, threatened to arrest Hurricane Irma evacuees seeking shelter if they had outstanding warrants. Many criticized Judd's Twitter threats, which declared that law-enforcement officers would check IDs at storm shelters, for potentially deterring Floridians desperately in need of help, including the county's undocumented immigrants.