Senior communications adviser Hope Hicks has been temporarily promoted to White House communications director, and we all know that this assignment won't last long—not necessarily because Hicks isn't capable, but because defending the president is proving to be impossible.

Since taking office in January, the president has already burned through, among others, Sean "Spicy Facts" Spicer, who was so turned around as acting communications director that he walked out of the White House wearing different-colored wingtips, and Anthony Scaramucci, aka Scaramucci Mane, who lasted a full 10 days.
When a White House official told pool reporters Wednesday of Hicks' temporary post, it was also noted that the administration would "make an announcement on a permanent communications director at the appropriate time," according to CNN.
Here's what CNN had to say about Hicks' relationship with the president:
As the White House senior communications adviser, Hicks helped shape Trump's messaging. Previously, she was a public relations professional for the Trump Organization before becoming one of the first people to join Trump's campaign press team.
Her relationship with Trump began while she was working for Hiltzik Strategies, a New York public relations firm founded by Matthew Hiltzik, a longtime Hillary Clinton supporter. She eventually left the firm to work for the Trump Organization and worked on several projects, including Ivanka Trump's fashion line and Trump resorts.
G/O Media may get a commission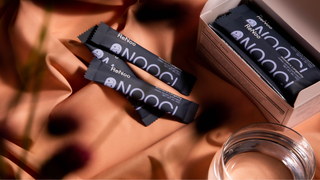 The job of communications director at the White House has proved to be one of the worst jobs in Washington. Besides Spicy Facts and Mucci Mane, the most glorious hires for the position, there was also Jason Miller, a spokesman for the campaign, who passed on the job just two days after being tapped and before Trump had even taken office.
And who can forget Mike Dubke, the administration's first communications director? He resigned in May; according to a friend, he grew tired of the fuck shit going on in the White House.
"It's one thing if you're working at a place where your skills are appreciated," the friend said, but "it's just not working," CNN reported.
My hope for the next communications director is current senior policy adviser Stephen Miller, not because he's capable (he isn't), but because he's a spectacular flame-out who can't handle himself under pressure, and if we are going to have to cover this abysmal administration, then shouldn't we get something out of it?
So far Miller has given us this, which has led to this, and it's been glorious.
Read more at CNN.