Right now, there is a black woman sitting in prison, reading about a Texas judge who was found guilty of the same crime she committed. She probably noticed that the judge was sentenced to five years' probation in the same county that sentenced her to five years in jail. More than likely, she also noticed that she is black and the judge who was found guilty of turning in fake signatures to secure a spot in the Republican primary is white.

Beyoncé's Feminist Anthem "Run the World (Girls)" A Decade Later
On Monday, Tarrant County, Texas, Justice of the Peace Russ Casey pleaded guilty to tampering with a government record after an investigation found that many signatures on his ballot petition were false, even though Casey signed a form attesting that he'd witnessed the signatures, according to the Star-Telegram.
In a Donald Trump-like display of testicular boldness, the Republican Casey was so desperate to keep his job, which paid $125,911.76 a year, he filed a lawsuit to keep his fellow GOP challengers off the ballot, claiming that they didn't have enough signatures.
If Casey's sentence seems appropriate, consider that 43-year old Crystal Mason was sentenced to five years in jail in March after she illegally cast a provisional ballot in the November 2016 election.
G/O Media may get a commission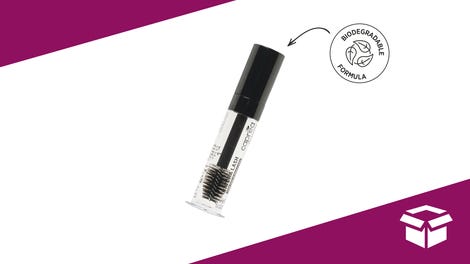 It's $8
20% Off Lash + Eyebrow Serum 2.0 - Caprea Beauty
Mason lost her right to vote after she was convicted of filing fraudulent tax returns in 2011. Unaware of her felony disenfranchisement, Mason said that she was urged to vote by her mother and said that she would never have voted if she had known that doing so was illegal.
If Mason's sentence seems harsh, consider the case of Rosa Maria Ortega. Ortega, who was born in Mexico, has a green card but was convicted of voting in the 2012 election and the 2014 Republican primary runoff. She was sentenced to eight years in prison on two counts of voter fraud.
The only difference between Ortega, Mason and Casey is that Casey actually sought to defraud the electorate of which he was supposed to serve.
And while Ortega's and Mason's crimes were singular votes that didn't sway an election, it appears that Casey's goal was to subvert democracy.
But perhaps the biggest determining factor in the sentencing disparity is the one fact no one wants to mention:
Russ Casey is white.
... with liberty and justice for all.