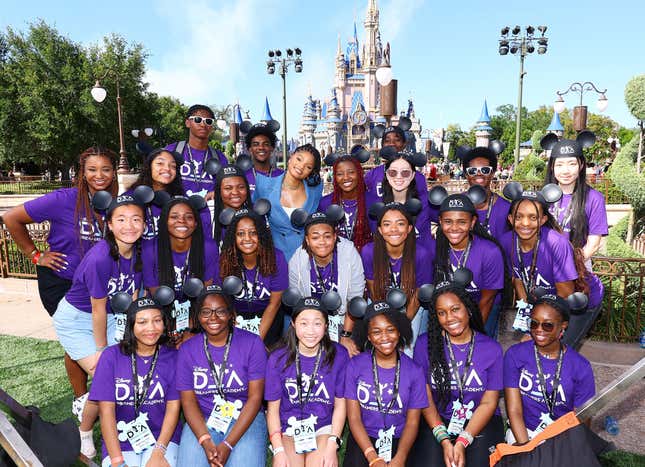 On Thursday, March 23, a video clip plays on two projector screens at the Coronado Springs Disney resort. When Kelly Rowland appears on the screen, students gasp in surprise to see her face as she introduces this year's Disney Dreamers Academy celebrity ambassador, The Little Mermaid's Halle Bailey. Suddenly, a petite woman in a chic denim pantsuit and beautiful brown locs tied up in a ponytail treks into the convention center room. Bailey waves at one hundred high school students who are screaming in excitement that they're seeing their new Ariel in person.
Small Town Horror: The Story of a Food Network Star Turned Killer
In a four-day event called the Disney Dreamers Academy, high school students from across the country got an all-expense paid trip to Walt Disney World. But it gets better. They were mentored by celebrities and professionals (Award-winning artist H.E.R. and Black Panther: Wakanda Forever's Dominique Thorne to Attorney Lennon Edwards and Animal Health Director at Disney's Animal Kingdom Dr. Geoff Pye) from varying industries the students are interested in pursuing.
For instance, on March 24 the students went through "Career Deep Dives." Imagine this, you are part of a group of students looking to enter the music industry when surprise surprise, Grammy-winning artist H.E.R. is your mentor during the music creation session. Oh, it gets so much better...if that's possible. The star gifts each student an autographed guitar!
The gifts keep giving. That same day, two filmmaking students, Dylan Jones and Madison Henderson, were personally invited by Halle Bailey to join her at The Little Mermaid premiere in May.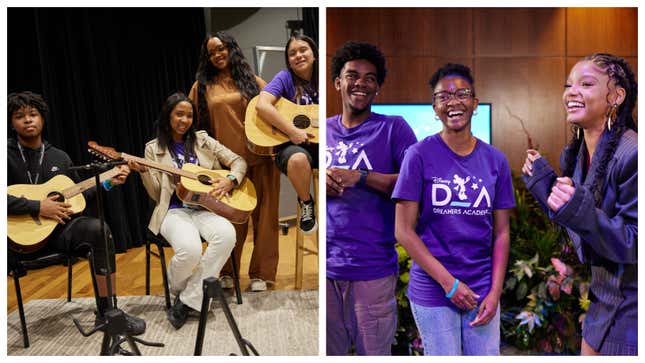 Besides meeting their idols, the students learned real skills. Rashad Tyler, 16, a tall student from Highland, Calif., wants to be a film director for action and drama movies. During his stint at Disney, he got the chance to work with film industry professionals for his Deep Dive career session. He learned about color grading and color-correcting, skills that he says will help him advance in the industry.
"It's kind of hard to believe that the things and skills you see all of these Hollywood stars having,'' he said. " are skills I can one day have too. I learned that I can do it'!"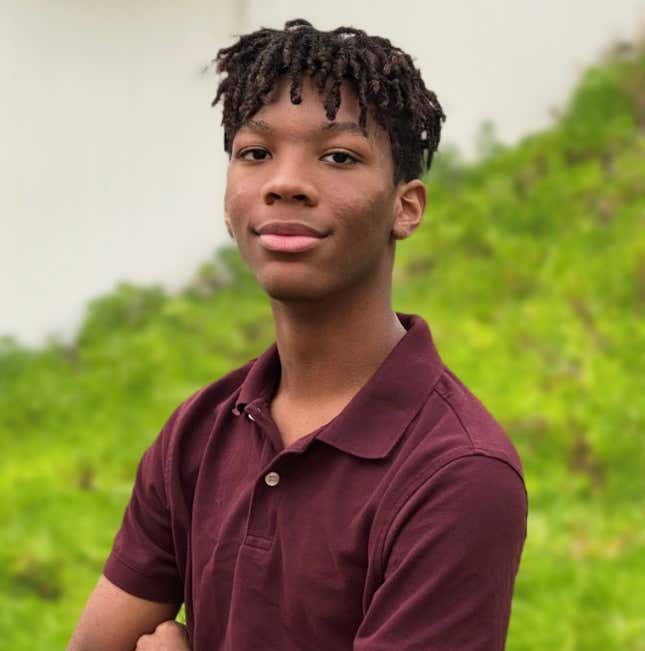 Tavis Sanders, a 15-year-old future engineer and photographer from Philadelphia, Pa., didn't come to improve his own skills, but to share what he learned with his community. Back home, he teaches STEM to middle school students and is a Teen leader at Cradles to Crayons, an organization that helps to fight childhood poverty. Here's what he told us:

"I want to take back new insight and more information to better my community. Usually, when people think of Philadelphia, they always think about the negative connotation of violence. I want to broaden their experience for them so that the only way out isn't just playing sports or rapping. Like, you actually have a way out to the different careers in different fields as long as you put the work in."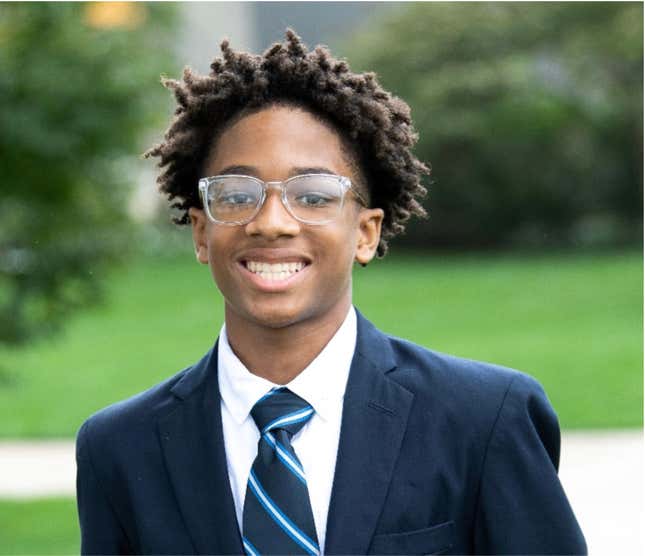 These kids will without a doubt remember that the people they look up to took the time to share their knowledge and skills. Here's Tavis Sanders again. "It feels great to know that people so high up in the industry and people that are so famous still want kids like me to succeed."