Wheaton College, an evangelical Christian institution, has put one of its professors on administrative leave. The move apparently stems from remarks that the associate professor of political science made in solidarity with Muslims, the New York Times reports.
The Illinois liberal arts college released a statement explaining that it suspended Larycia Hawkins for "significant questions regarding the theological implications" of remarks she made in a Facebook post, opining that Muslims worship the "same God" as Christians. 
"As they participate in various causes, it is essential that faculty and staff engage in and speak about public issues in ways that faithfully represent the College's evangelical Statement of Faith," the statement read, according to the Times. 
Initially it was thought that the issue was the hijab that Hawkins pledged to wear at work, in airplanes and at other social events to mark her solidarity with Muslims. However, college President Philip G. Ryken insisted in another statement Wednesday that it was Hawkins' remarks, not the hijab, that were the problem, adding that Wheaton had "no stated position on the wearing of head scarves as a gesture of care and concern for those in Muslim or other religious communities that may face discrimination or persecution."
The fallout stemmed from a Facebook post Hawkins made last Thursday, in which she uploaded photos of herself wearing a hijab.
G/O Media may get a commission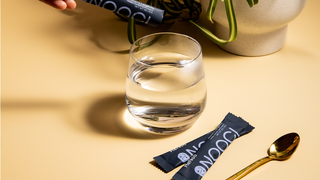 "I stand in religious solidarity with Muslims because they, like me, a Christian, are people of the book. And as Pope Francis stated last week, we worship the same God," Hawkins wrote in the accompanying status. "As part of my Advent Worship, I will wear the hijab to work at Wheaton College, to play in Chi-town, in the airport and on the airplane to my home state that initiated one of the first anti-Sharia laws (read: unconstitutional and Islamophobic), and at church." According to the Christian Post, Hawkins is from Oklahoma.

The following day, Wheaton issued a response, following "questions and media coverage related to statements some faculty members have made on social media regarding the relationship between Christianity and Islam." 
"While Islam and Christianity are both monotheistic, we believe there are fundamental differences between the two faiths, including what they teach about God's revelation to humanity, the nature of God, the path to salvation, and the life of prayer," the statement read. "Some recent faculty statements have generated confusion about complex theological matters, and could be interpreted as failing to reflect the distinctively Christian theological identity of Wheaton College. We will be in dialogue with our faculty, staff and students in the days ahead to ensure that we articulate our love for our Muslim neighbors in ways that are consistent with our distinctive theological convictions."
Read more at the New York Times.