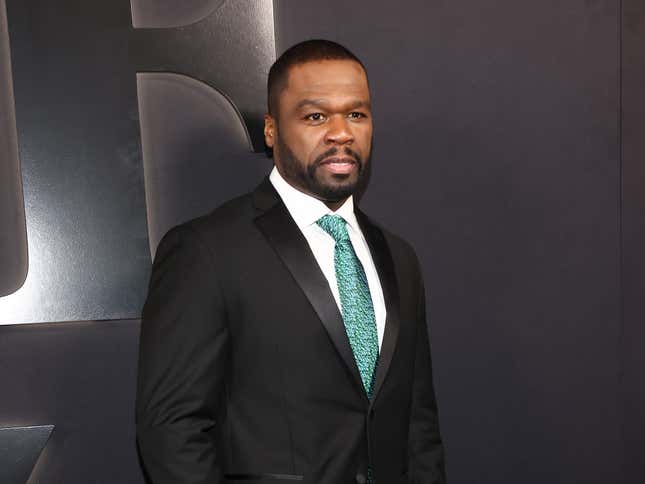 After a star-studded bidding process led to the most interest BET has seen in years, Paramount Global abruptly pulled the plug on the sale of its majority stake in the BET Media Group. Notable names interested in acquiring BET, its streaming service BET+, BET Studios and VH1 included Tyler Perry, Sean "Diddy" Combs, Byron Allen, and a group comprised of 50 Cent, Shaquille O'Neal and Kenya Barris. Filmmaker Perry already owns a minority stake in BET, so he was widely assumed to be the leading contender.

Debra Lee On Greenlighting BET Hits Being Mary Jane & The Game | Securing the Bag: Part 2
As previously reported by The Root, Paramount Global ended the bidding process when Perry refused to move his offer from $2 billion to the corporation's $3 billion asking price. "We made this decision because the benefits of maintaining a majority stake in BET Media Group creates more value for Paramount than any of the proposals we received," a source close to Paramount told The New York Post.
The Post went on to report that questions arose about the true value of the BET Media Group after "Paramount's sell-side bank JPMorgan," which was originally supposed "to offer financing to suitors" didn't. The media giant also "missed its forecast for BET's earnings during the auction process," which led to even more questions.
At least one bidder definitely wasn't feeling Paramount's valuation, as 50 Cent reacted to the failed bidding process on Instagram, writing, "We will get them next time, Shaq. That shit wasn't worth $3,000,000,000."
In addition to BET Media Group, Paramount Global also owns MTV, CBS, Nickelodeon, streaming service Paramount+ and movie studio Paramount Pictures. It recently sold publishing company Simon & Schuster to private equity firm KKR for $1.62 billion. That move combined with the BET controversy has now led to more questions about the overall value of Paramount Global. The corporation was reportedly planning to use the profits from the BET deal to invest back into Paramount+.
So was this an instance of tricky corporate business maneuvers or is there more going on behind-the-scenes? It's clear that with so much mystery surrounding the process, Paramount Global has been hurt by the failure. According to Deadline, after the announcement on Wednesday that the bidding process wouldn't be moving forward, the company saw its stock drop two percent on Thursday morning.
And we have to wonder if the company would have been so cavalier about the process if it were one of its other properties. Did Paramount feel like it could play fast and loose with this sale because it was BET? If it were trying to sell MTV or CBS, would it have been more locked in on the details it seemed to miss here?
Honestly, unless there's a federal investigation, we may never know the real truth behind what happened with Paramount's BET sale. However, what is apparent is that if the company plans to stay the course with its current uninspired, unoriginal programming, BET won't see any major improvements anytime soon.