Wells Fargo is embroiled in a multimillion-dollar banking-fraud scandal stemming from its aggressive cross-selling tactics, and CEO John Stumpf blames low-level bank employees for the trouble.
LeVar Burton Is Still Championing Literacy In "The Right to Read"
According to the Consumer Financial Protection Bureau, Wells Fargo has sought to distinguish itself as a leader in cross-selling banking products to existing customers. That, coupled with the bank's own internal sales targets and compensation incentives, led to employees padding their sales figures by opening accounts in the names of existing customers and drawing funds from those existing accounts without the customers' consent or knowledge in order to fund the accounts. This resulted in customers unknowingly being charged insufficient-fund and overdraft fees.
Over 2 million phony accounts were opened, and Wells Fargo fired 5,300 employees over the last few years because of the practice.
Just a week before Stumpf is scheduled to testify in a Senate banking-committee hearing, he gave an interview to the Wall Street Journal and said that there was a minority of bad employees involved in the fraud. He claimed that there was no reason for the employees to commit the fraud.
G/O Media may get a commission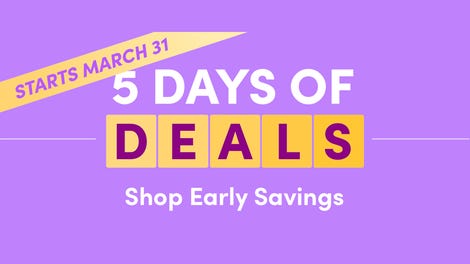 Sale sale sale
Early Savings - Wayfair's Five Days of Deals
"There was no incentive to do bad things," Stumpf said.
Wells Fargo employees beg to differ.
CNN Money reports that employees said they felt "incredible demands from managers to meet sales quotas." There was pressure to sell at least eight products to every customer. Bank managers did not blink when lines were crossed to meet those quotas.
On Sept. 8, Wells Fargo was slapped with a $185 million penalty by the CFPB, to be paid as follows: a $100 million civil-penalty fine to the CFPB, $35 million to the Treasury Department's Office of the Comptroller of the Currency, and $50 million to the city and county of Los Angeles. Additionally, Wells Fargo will pay $5 million directly to customers affected by the fraud.
This is the biggest penalty in CFPB history. As part of the settlement, Wells Fargo is required to change its internal sales practices.
Shortly after the penalty was announced, Elizabeth Warren of Massachusetts and four other Democratic senators demanded that the Senate banking committee hold an immediate hearing to investigate what she called "a staggering fraud," according to CNN Money. Warren added that she does not believe Wells Fargo management was unaware of the fraud being committed.
The Senate banking-committee hearing is scheduled for Sept. 20. The committee has requested documents relating to the case, including a listing of the salaries and positions of the 5,300 employees who were fired over the fraud.
As if all this weren't enough, Wells Fargo shares have dropped 5.68 percent since the announcement about the fraudulent accounts, causing the company to slip behind J.P. Morgan Chase as the most valuable bank in the world.