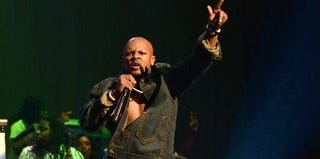 TMZ has obtained a video of Kris Kross rapper Chris Kelly just hours before his untimely death. Recorded at his Atlanta home, it shows eerie footage of the artist trying to rap and spit rhymes about a room "full of dead bodies." TMZ says the disturbing lyrics were part of a track he had been working on before he passed away.
Watch the video here:
Unfortunately your browser does not support IFrames.
Chris Kelly — Tragic LAST VIDEO … Drugged Out Rap Session - Watch More Celebrity Videos or Subscribe
Read more at TMZ.