There are some things that make you feel so icky that they're impossible to explain.
I don't know why my gag reflex is triggered every time I (ack!) think about (ack!) tongue-kissing Kellyanne Conway. Until I learned about trypophobia, an irrational fear of bumps or holes, I had no idea why those pictures of Erik Killmonger screaming "Is this your king?" gave me the heebie-jeebies.
Well, I challenge you to watch this video of Nashville, Tenn., mayoral candidate Ralph Bristol explain why racial profiling is a necessary tool for police officers.
"Profiling is absolutely necessary," says the former conservative-talk-radio host. "Sometimes race might play some part in that." Bristol was speaking at the Pumps and Politics event held at Meharry Medical College, the first African-American medical school in the South.
G/O Media may get a commission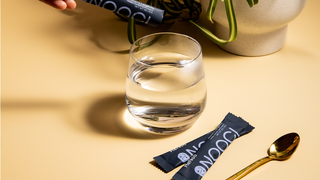 According to The Tennessean, the audience was predominantly black, but that didn't stop the pro-Trump candidate from continuing:
Obviously, that was unpopular and I am not afraid to say unpopular things if the experts tell me that a particular characteristic is part of necessary profiling in order to prevent crimes against your families. I'm willing to offend you in order to protect your family.
Audible gasps can be heard in the video. An unseen voice asks, "Did he really just say that?" I was waiting for someone to say, "Oh no, baby, what is you doing?"
As in most cities, racial profiling is a recurring problem in Nashville. "Driving While Black," a 2016 report on race and traffic stops, found that Nashville cops stopped and searched black and Hispanic twice as often as white drivers but found more contraband on white drivers.
The study also found that between 2011 and 2015, the Metro Nashville Police Department stopped 1,122 black drivers per 1,000 citizens. If that sounds backward, it is. It means that Nashville's Police Department stopped more black drivers than there were in the city!

Bristol has not apologized for his comment, but polls have already opened to vote for mayor of the city. Nashville's early voting continues through May 19.