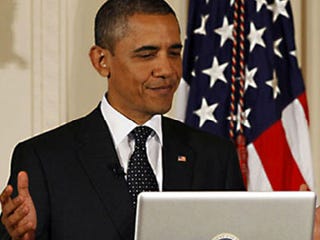 Join The Root as we hang out with President Obama tonight at the first-ever White House Google+ Hangout session.

The president will take questions that came from more than 225,000 people who submitted and voted on questions on YouTube. While the deadline to submit questions has passed, you can catch the discussion live on White House's Google+ page, the White House YouTube channel, the White House blog,  or right here at The Root.

The Root will offer live commentary on our Twitter, Facebook and Google+ pages.  Join us and let us hear your thoughts about what the president has to say!

The Hangout begins at Monday, Jan. 30 at 5:30 p.m. ET.