A video of a Providence, R.I., white officer stopping a 23-year-old black man for driving with an air freshener dangling from his car windshield has gone viral.
Dana Harris Jr. uploaded a cellphone video on YouTube after he was stopped in Mount Hope, R.I., by Providence Officer Brian Murphy on Aug. 24, according to Raw Story.
The shaky cellphone video shows a police car with flashing lights pull up behind Harris as he records the scene.
Here is the exchange in part, according to video:
"What's the problem, big dude?" Harris says, turning the camera back on himself. "You seen me come out of my driveway," he states. "What did I do wrong?"
G/O Media may get a commission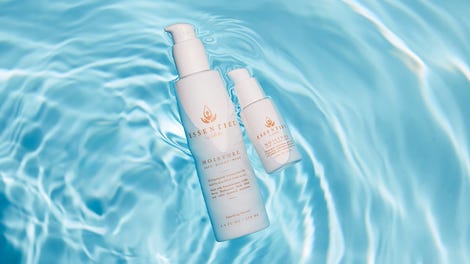 20% off
Essentiel by Adele
"License and registration, sir," Murphy asks.
"I have a cousin who's a Providence police officer for 23 years," Harris says. "What's the problem? … I'm tired of this. I'm not a gangster. I'm not a thug."
"Insurance?" the officer asks.
After reviewing the paperwork, the officer returns it and nods at the windshield, saying, "You can't have this obstructing your view."
"Come on, are you serious?"  
"Yeah, I'm serious, you can't have that there."
"Air fresheners?" Harris asks incredulously. "That's the reason you pulled me over?"
"Yep," the officer says, but doesn't give Harris a ticket.
Raw Story notes that after the video went viral, Harris and two community activists met with police officials, who explained that Murphy was on the lookout for Harris' stepbrother, 18-year-old Justice McLaren, who has an outstanding warrant for breaking into a home.
A detective told Harris that Murphy was uncertain whether to tell him that he had been pulled over while the officer was looking for McLaren, and didn't know if he could tell him about the warrant, the report says.
A police representative called the stop "justified" based upon "the totality of the circumstances."
Read more at Raw Story.