Created, written and performed by the multitalented Anna Deavere Smith, Notes From the Field is a one-woman show that compiles over 250 interviews exploring the school-to-prison pipeline and its effect within communities of color in the United States.
"Everyone knows about justice. Probably from the time that you could talk, when you were 2 years old, you probably knew how to say 'it's not fair,'" Smith told The Root.
In the research for her performance, Smith, a Baltimore native, spoke with people she considers to be heroes and gave them the opportunity to tell their stories. These accounts include those of injustices, specifically those that they have witnessed and/or experienced.
In the production, Smith explores the death of Freddie Gray, the assault at Spring Valley High School and Bree Newsome's climbing of the flagpole at the South Carolina Statehouse, among other prominent events that have shaped the way we perceive race in America.
Notes From the Field runs from Nov. 2 until Dec. 11 at the Second Stage Theatre in New York City and is directed by Leonard Foglia. Smith says that she hopes "people feel charged up to get on board to what is a new civil rights movement."
G/O Media may get a commission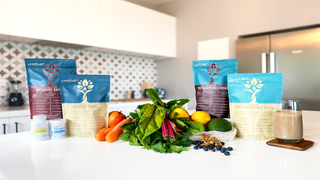 Check out our interview below:
Felice León is multimedia editor at The Root.