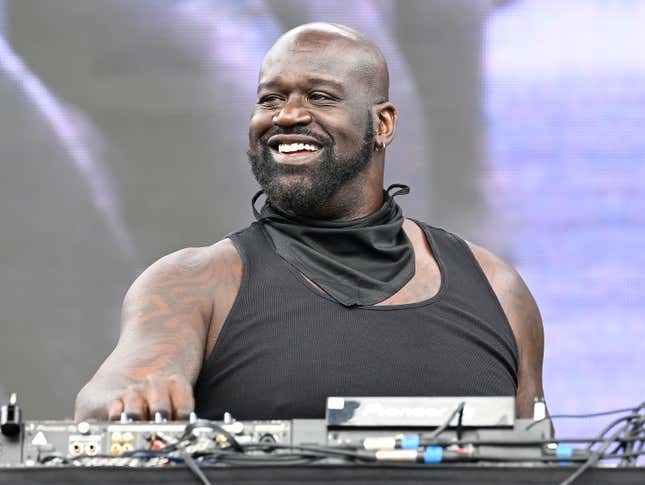 It's not everyday that a celebrity gives out money virtually for free, but that's exactly what former NBA superstar Shaquille O'Neal is offering to a handful of folks. Well, kinda. I'll explain.
Cedric the Entertainer Shares Details Of His First Crime Novel & Tackles Our Random Rapid Fire Questions
You see, in a video posted to his official Instagram page on Tuesday, teasing his new live streaming show that's "coming soon," Shaq challenged viewers to submit new music for $3,000. Once a song was selected, he upped the ante and proposed that the audience send something that was "better" than the first one and provided a number where folks could send their submissions.
"I'll tell you what, send me something better than that—[I'll give you] $5,000," Shaq said. "You'll get $5,000. I'm waiting on all submissions right now."
Well, you heard DJ Diesel! If you fancy yourself a rapper, musician, producer or all of the above: now's the time to put your talents on display and earn some extra cash in the process. And who knows: maybe this challenge will be the opportunity you need to finally get all your hard work and dedication in the right places and in front of the right faces.
After all, positioning up and coming artists is something Shaq has had a desire to do for awhile now. Remember Shaq's Bass Allstars: Who's Next Edition search last year? He's been looking for "fresh blood" in the industry for a hot second now. So between that initiative and this forthcoming new live streaming show (which has yet to receive an official air date)—this could be the very things music creatives have been waiting for.