(The Root) — Award-winning recording artist Keith Sweat has a thing or two to say about relationships. The man who penned and performed the classic love song "Make It Last Forever" and hits "I Want Her" and "Something Just Ain't Right" has released a book on relationships entitled Make It Last Forever: The Do's and Don'ts. Sweat, who has a history of successfully reinventing himself as one-third of the super group LSG (with Johnny Gill and the late Gerald Levert) and is host of the Sweat Hotel, an urban contemporary nighttime radio program that airs in 49 markets, is now staking his claim in the relationship-advice market.
Sweat, who says he has "experienced just about all aspects of relationships," shares his thoughts in the book on what to do and what not to do in order to have successful relationships. He even started a dating website with erotic fiction writer Zane called True Love Meets to help put his advice in the book into play in real life. The Root caught up with Sweat to find out why he wrote the book, how this book differs from his songwriting and why fighting for a good relationship is worth the struggle.
The Root: There are a lot of relationship books on the market. What compelled you to write a book on the do's and don'ts of romance?
Keith Sweat: Basically, since I've written a lot of love songs, and a lot of people listen to my music, it made sense. Many of the songs are based on relationships that I have experienced. I've done a lot of "do's" and "don'ts" in my life, so I figured a book would be a natural progression. Writing a relationship book fits into the framework of what I have done in my career in music and on radio.
TR: How does the book-writing process differ from the music-writing process?
KS: It's not really different. When I write songs, some of them are based on true experiences. In a book, it's the same thing. I reflect on certain situations and what I might have done differently in those situations and share it with readers, similar to sharing music with audiences. Having experienced just about all aspects of relationships, your experiences make it into your writing, whether it's music or a book.
G/O Media may get a commission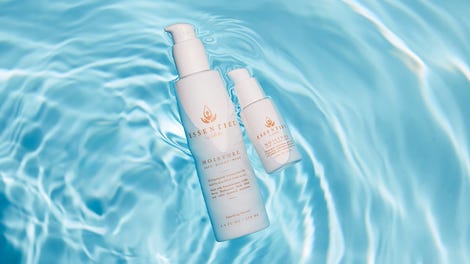 20% off
Essentiel by Adele
TR: What are the top three things that people should consider when deciding whether to get involved in a romantic relationship with someone?
KS: Compatibility is a must on a number of levels, from sexuality to communication to even the ways in which you interact with others. Sexual compatibility is really important because if you aren't or when that falls off, then there tends to be a problem in the relationship. Can the couple communicate with each other without constantly getting into arguments? The way in which you interact with people outside of the relationship is also important. Some people are jealous types. If you're a jealous type, then you probably shouldn't date a social butterfly. Having said that, if you feel like you have to go through someone's things or you don't trust the person you're with, then you definitely shouldn't be in a relationship.
TR: You say in your book that relationships by nature are not easy. Why should people continue to invest the time, energy or effort if the going is more than likely going to be rough?
KS: Everyone wants companionship. We just have to be more careful about who we get into a relationship with. Get into something that you want, not something that you have to force. If that person doesn't want you like you want them, then it's the wrong person. If it's hard in the beginning, it's going to be hard during the relationship. You usually know this in the beginning, because it wasn't working but you forced it, which is why it's a tough relationship.
Nsenga K. Burton, Ph.D., is editor-at-large for The Root. She is also editor-in-chief of the Burton Wire, a blog dedicated to world news related to the African Diaspora and global culture. Follow her on Twitter.
Nsenga K. Burton, Ph.D., a media scholar, is digital editor in chief at Grady Newsource and a faculty member of the Cox Institute of Journalism, Innovation, Management & Leadership at the Grady College of Journalism and Mass Communication at the University of Georgia. She is founder and editor in chief of the award-winning news blog the Burton Wire. Follow her on Twitter here or here.