The cultural significance and impact of Black Panther will never die, but the superhero has a special place in the heart of one 10-year-old from Raleigh, N.C., as the movie became the theme for his custom prosthetic leg.
Michael Mack's fresh-as-all-hell leg was designed and made by Milton Purnell from Tattoo Supreme, and now the rising fifth-grader is ready to stunt all summer into the new school year.
"I can dance. I can do backflips and front flips and cartwheels. I can do all that, it's really easy," Michael told WRAL-TV.
Michael had his lower right leg amputated as a child after doctors realized that his tibia would not grow. Recently, it became time for a new prosthetic, and fresh off the heels of the iconic movie that still has everyone shook, his mother, Sandra McNeil, took the prosthetic to Tattoo Supreme to jazz it up.
"I want to thank my mom for encouraging me to get the Black Panther design on my leg," Michael said. "He's a great superhero, so obviously having him on my leg is definitely something new to experience. It's awesome."
G/O Media may get a commission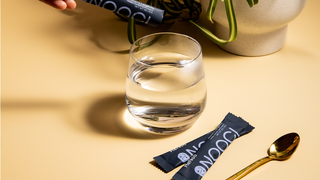 The leg is black with silver-white flames. The iconic image of Black Panther fully suited up and pouncing toward an unseen enemy is emblazoned on the front with a stylized logo of the franchise name.
Purnell posted pictures and videos of the leg and of Michael giving it a whirl to his Instagram, and from there, the 10-year-old's reaction went viral.
As Purnell shows him his newly swagged-out leg, Michael covers his face in shock and spins his back, facing away from Purnell, as he shouts, unable to contain himself.
Then he tries it on, and is off dancing mere seconds later.
Purnell said that he was inspired by the boy, who is so full of energy.
"I told [McNeill], 'Let me hook it up. Let me put something together for him.' So I kind of fed off the energy of Mikey, and I was watching him as I was talking to his mother, and I just grabbed a lot of energy from him," Purnell said.