The Floyd Mayweather-Conor McGregor spectacle officially began Tuesday as the two fighters kicked off their four-stop tour in Los Angeles to promote Mayweather's Aug. 26 brutal assault of the MMA fighter.

Unless the fighting contract requires Mayweather to box McGregor with one arm tied to his foot, this will not be an even remotely entertaining fight, but the first press conference reluctantly goes to McGregor.
McGregor is, and has been, following the playbook that Mayweather laid out. "Money" has built his enormous financial empire and star cachet by being the loud bad guy. Prior to Mayweather's annihilation of America's darling Oscar De La Hoya—of course this was before De La Hoya's admitted drug use—Mayweather was supposed to be the next Sugar Ray Leonard: America's next great black boxing hero with a million-dollar smile. But Mayweather had a rather brilliant realization before that May 5, 2007, fight that changed the course of his career.
Before the De La Hoya fight, HBO debuted 24/7, a three-week look into the fighters' lives before the actual fight. On the very first episode, Mayweather noted that no one wants to pay to watch two good guys fight, so fuck it, "I'll be the bad guy." Thus, the Money Mayweather persona was born. Since then, Mayweather has been a brash, in-your-face badass whose mouth writes checks that his boxing skills cash.
Are Mayweather fights boring? Of course they are, but that's not because of Mayweather. What Mayweather has sold the public on is an ignorant stereotype of the flashy Negro. What Mayweather displays inside the ring is absolutely the opposite of that, and as such he is elusive, hard to hit and arguably (although I don't know how much of an argument one can make) the best pure boxer ever to step inside the ring.
G/O Media may get a commission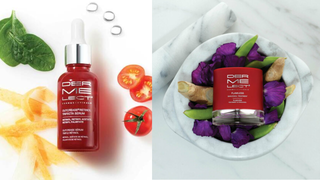 Save $19
Retinol Renewal Kit
McGregor has done a nice job shadow-boxing himself into a fight he can't win. He has been the Mayweather of MMA since he stepped inside the octagon. The problem (looking at you, Adrian Broner) is that beating Mayweather requires one's skills to back up said trash talk.
McGregor doesn't have a White Walker's chance in hell of beating Mayweather, but on Tuesday he sure sounded like it. He traded jabs with Money and appeared to be getting under the skin of the undisputed pound-for-pound champ (sorry, Gennady Golovkin).
"I'm absolutely honored to be here before you and give you this great spectacle. Somebody's '0' has got to go," McGregor said during the first meeting between the two at the Staples Center. Make no mistake about it: McGregor was referencing Mayweather's perfect record, ESPN reports.
"He is fucked," McGregor said. "There's no other way about it. His little legs, his little core, his little head—I'm gonna knock him out inside four rounds, mark my words."
The pro-McGregor crowd ate it up.
McGregor even jumped on Mayweather's IRS troubles to clown his casual outfit.
"He's in a tracksuit. He can't even afford a suit anymore," McGregor said.
Mayweather resorted to what never works when trading barbs: talking about money.
"He look good for a seven-figure fighter; he look good for a seven-figure fighter," Mayweather said. "I look good for a nine-figure fighter."
At one point, Mayweather called up a backpack holder so that he could fish out $100 million to show McGregor, who made a paltry $3 million for his largest fight against Nick Diaz, to which McGregor replied: "That's for the IRS."
Ouch.
We'll have to wait and see how the rest of this plays out, but the first round of jabs goes to White Mayweather.
Read more at ESPN.