Police apprehended the man accused of killing four people in a Nashville, Tenn., Waffle House, ending a widespread manhunt.
On Monday afternoon the Nashville Police Department tweeted out photos of suspect Travis Reinking, who was captured in a wooded area in Nashville.
As the New York Times notes, roughly 160 law enforcement officials were involved in the search for the 29-year-old, who is accused of opening fire at a Waffle House early Sunday morning using an AR-15 rifle. Akilah Dasilva, 23; DeEbony Groves, 21; Joe R. Perez, 20; and Taurean C. Sanderlin, 29, were all killed in the attack, which also left four others wounded.
The rampage was cut short after hero James Shaw Jr. wrestled the weapon away from the gunman as he was reloading. The shooter then fled the restaurant.
G/O Media may get a commission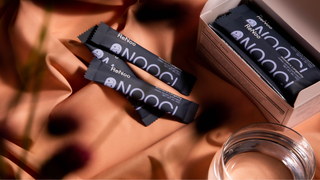 As has been reported, this is not Reinking's first brush with the law, raising questions as to how he got his hands on the deadly rifle in the first place, as authorities allege.
Records show that family members had raised concern for his welfare. In July, he was arrested at the White House after crossing a security barrier and demanding a meeting with President Donald Trump.
Following that arrest, he was made to hand over his weapons, which included three rifles and a handgun, to officials in Morton, Ill, where he lived before he moved to Nashville.
As it turns out, the Tazewell County, Ill., Sheriff's Office gave the weapons that Reinking owned, including the AR-15 rifle authorities say was used in the Waffle House shooting, to his father, Jeffrey Reinking.
Officials declined to explain how the younger Reinking got his hands back on the weapons.
Tazewell County Sheriff Robert M. Huston said at a news conference Sunday that Reinking's father, who had a gun owner's identification card, had a legal right to take the weapons.
"He was allowed to do that after he assured deputies that he would keep them secure and away from Travis," Sheriff Huston said. "We have no information about how Travis came back into possession of those firearms."
Nashville police say that Jeffrey Reinking—who could not be reached for comment—was the one who returned the weapons to his son, the Times notes.