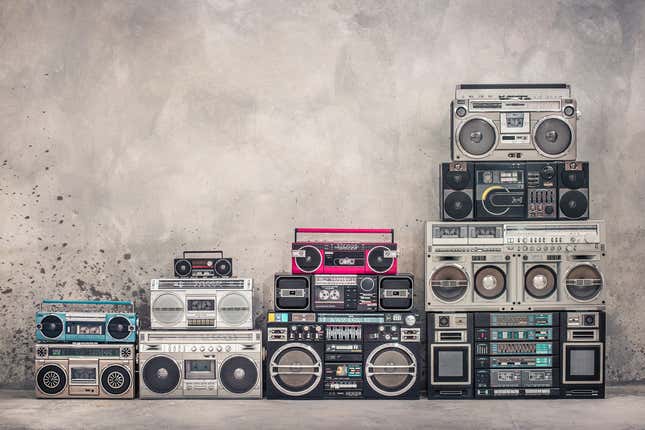 You've probably seen a ton of lists circulating on social media lately ranking the 50 greatest rappers of all time. I don't know who did the first one, but somehow Joe Budden—an extremely talented and gifted wordsmith—ended up in the No. 3 slot ahead of arguably, at minimum, 10 rappers easily better than him. Because the original list's creator has a sense of humor and because God ain't done with us yet, a slew of lists hit the internet in tremendous fashion, splayed out in all manner of fucktasticness. I saw one list that included both Benzino and Silk the Shocker. And while I'm sure they both enjoyed their rap careers, I can't imagine either of them would make their own top 50 lists.
The Bachelorette's Charity Lawson Shares Details About Life After The Show With Fiancé Dotun Olubeko
OK. I realize that's a lie. There isn't a rapper alive who isn't going to put themselves on their own list, much less place themselves outside of the top 10. Point is, a list with Silk the Shocker and Benzino on it exists, making that list entirely moot. Similarly, I saw one with RZA as the GOAT, and well, apparently RZA has time to make lists since he's not even in the top 5 rappers in the Wu Tang Clan; how would he be the overall GOAT? I live for this shit.

As it turns out, the only way to both rectify and participate in the hip-hoppery happening on the internet is to throw my own list into the fray. This list will be done off the top of my head and will be better than anybody else's list. In fact, my list will be the GOAT list of GOAT rappers. You ready? Good. We ready. Oh, and as is customary in matters of frequent dispute: Fight your moms, fam.
Biggie
Jay
Andre 3000
Black Thought
Redman
Eminem
Nas
Ice Cube
Tupac
Scarface
Fabolous
Prodigy
The Game
Mos Def
Royce Da 5'9"
Big L
Kurupt
Lil Wayne
Joe Budden
Lauryn Hill
Kool G. Rap
Rakim
Kendrick Lamar
MF Doom
T.I.
Big Pun
Cam'ron
Ghostface Killah
Raekwon
DMX
Mystikal
Jadakiss
Styles P
Method Man
Ras Kass
Phonte Coleman (Little Brother)
J Cole
Pusha T
Mac (No Limit)
GZA
Lil Kim
Common
Inspectah Deck
Drake
Lupe Fiasco
Snoop Doggy Dogg
50 Cent
Big Boi
Nicki Minaj
Busta Rhymes
Correction: 8/7/2019, 12:55 p.m. ET: MF Doom was added at No. 24 to replace Jadakiss, who appeared twice.