Michael A. Fletcher of the Washington Post is reporting that despite the marketing pitch from the armed forces, which promises to prepare soldiers for the working world, recent veterans are more likely than their civilian counterparts to be unemployed.
Army veteran Brian Joseph is highlighted in the article. Joseph, 43, entered the Army after high school and was trained in a series of jobs that "only seem to exist in the military." Joseph was trained as a multichannel radio operator and a single-channel radio operator and later worked as a psychological operations specialist, tailoring the U.S. war message to residents of Kosovo and, later, Iraq.
Since leaving the military in 2008 after 18 years of service, he has found that there is little application of his skills to civilian settings. Joseph's situation reflects the challenges that many recent veterans are facing.
Fletcher reports that veterans who left military service in the past decade have an unemployment rate of 11.7 percent, well above the overall jobless rate of 9.1 percent, according to fresh data from the Bureau of Labor Statistics. The elevated unemployment rate for new veterans has persisted despite repeated efforts to reduce it.
The latest attempt to reduce veteran unemployment has been prompted by the White House. President Obama has been promoting a jobs package across the country that includes a tax credit of up to $9,600 for each unemployed veteran a company hires. However, some employers say that they are not necessarily motivated by tax credits; rather, they are motivated by what is best for their business. Further, civilian employers need to gain a better understanding of how specialized skills gained in the military can apply to civilian employers.
Whatever the case, something has to be done about unemployment. Its impact on specific populations like veterans, African Americans and recent college graduates is unacceptable. If employers don't want tax credits, what do they want? If the GOP wants to torpedo the jobs bill, then where is its plan to get Americans back to work?
G/O Media may get a commission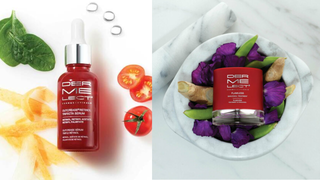 Save $19
Retinol Renewal Kit
Read more at the Washington Post.
In other news: Women in Zimbabwe Charged in Sex Attacks on Men.