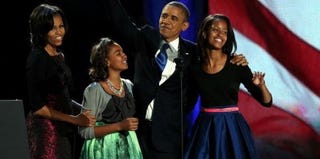 A Vermont judge has blocked a birther lawsuit to disqualify President Barack Obama from the state's ballot, which would have given failed Republican challenger Mitt Romney its three electoral votes, the Huffington Post reports.
Vermont Superior Court Judge Robert Bent ruled Wednesday that H. Brooke Paige's suit to remove Obama from Vermont's presidential ballot in last week's election was invalid since Paige filed the suit in state court and not federal court, the Burlington Free Press reports. Paige, who unsuccessfully sought a U.S. Senate seat this year, claimed that Obama was not a citizen since neither of his parents were citizens.

The Burlington Free Press reports:

Bent cited a 2009 decision by an Indiana court that addressed a similar claim and concluded the natural-born-citizen challenge to Obama's claim on the presidency lacked merit.

"The expression 'natural born citizen' is not dependent on the nationality of the parents but reflects the status of a person born into citizenship instead of having citizenship subsequently bestowed," Bent wrote.

Obama won Vermont's three electoral votes over former Republican presidential nominee Mitt Romney in last week's election. Disqualifying Obama from the ballot would make Romney the winner of the state.
Read more at the Huffington Post.