Vester Lee Flanagan II died of a self-inflicted gunshot wound Wednesday afternoon after callously killing two Virginia TV journalists during a live broadcast.
However, court documents detailing exactly what Flanagan had in a crashed rental car before he shot himself seem to suggest the killer may not have intended to take his own life but, rather, evade police custody instead, the Daily Mail reports.
According to court documents, the silver Chevrolet Sonic sedan that Flanagan was driving contained a wig, sunglasses, a hat and a Glock pistol with multiple magazines and ammunition. A former journalist himself, Flanagan was also carrying an iPhone, letters, notes, cards and a to-do list. The Daily Mail notes that it is not clear what the to-do list detailed.
The attack on the WDBJ7 journalists, the Daily Mail notes, appeared to be a carefully crafted one. Flanagan had abandoned his own vehicle at the local airport and had rented a car to use during his getaway. His victims' location—some 25 miles away from the studio at a shopping center that had not yet opened for the day—had, naturally, been promoted by the station.
During the attack, Flanagan calmly filmed the horrific incident before posting it to his social media. Hours after the murders, ABC News said it received a fax from a "Bryce Williams," detailing why he had carried out the attack.
G/O Media may get a commission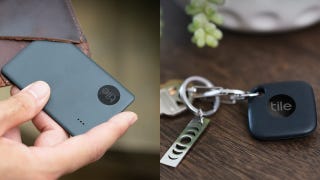 Up to 35% off
Tile Item Trackers
The author of the 23-page manifesto complained of homophobia and racism, claiming that the Charleston, S.C., church shooting was the tipping point, countering alleged Charleston shooter Dylann Roof's calls for a "race war."
On Twitter, Flanagan complained about his victims, Alison Parker, 24, and Adam Ward, 27. He accused Parker of making racist statements and expressed disbelief that she was hired by WDBJ7, where he used to work before he was fired. He said that Ward had reported him to human resources.
Read more at the Daily Mail.