The Fairfax County, Va., Sheriff's Office has finally released video of deputies' ultimately fatal encounter with Natasha McKenna, who later died after being shocked four times with a Taser, even as she was fully restrained, NBC Washington reports. 
In the video, deputies dressed in biohazard suits can be seen attempting to restrain McKenna, who suffered from mental illness, in a chair so that she could be transported to Alexandria, Va. Deputies can be heard telling the woman to "stop resisting" and "hold still."
Original reports indicated that at first McKenna was cooperative and allowed herself to be handcuffed. However, she soon began to struggle, supposedly deteriorating into a psychotic episode because she thought deputies were hurting her.
"You promised me you wouldn't kill me. I didn't do anything," McKenna said, according to a report by the commonwealth's attorney.
McKenna, who weighed about 130 pounds, was subject to four 50,000-volt shocks as deputies attempted to restrain her. Throughout this, her hands were cuffed behind her back, her feet shackled and her face covered so that she wouldn't bite or spit.
G/O Media may get a commission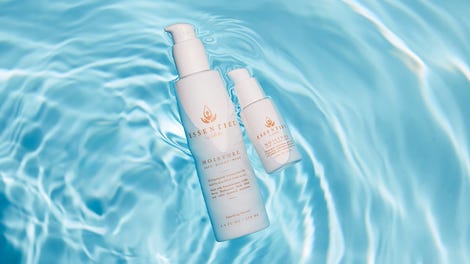 20% off
Essentiel by Adele
After being shocked, McKenna eventually lost consciousness and deputies performed CPR. The 37-year-old mother, however, died five days later.
"It was Ms. McKenna's severe mental illness, coupled with the tremendous physical exertion she put forth over an extended period of time struggling with deputies, that resulted in a cascade of lethal chemical reactions inside her body," Fairfax County Commonwealth's Attorney Raymond F. Morrogh wrote in his report, ruling the death a tragic accident, according to the news station.
According to NBC Washington, the medical examiner declared that the cause of death was excited delirium, in relation to being physically restrained and the use of the Taser. McKenna's schizophrenia and bipolar disorder were also listed as contributing causes.
"It's a horrific tale of suffering," Morrogh added.
An investigation concluded that deputies did not do anything wrong. However, since the incident, Tasers are no longer used in the jail, and according to the news station, a team from the sheriff's department has traveled to observe model programs meant to redirect mentally ill inmates from jail and into treatment.
Watch an excerpt of the video below:
Read more at NBC Washington.
Also on The Root: "When Will We Demand Justice for Natasha McKenna?"