Across the country, families everywhere are coming together to celebrate a treasured American tradition: high school graduation. And today we have more cause to celebrate than ever before.
We have reached an 81.4 percent national on-time high school graduation rate, the highest in the nation's history. And we are on track to raise that number to 90 percent by 2020.
What's more, a record 70.7 percent of African-American students are now receiving their high school diploma on time, and with it a shot at their own American dream. Indeed, we have made such progress.
However, the data in the annual "Building a Grad Nation" report, released last month, also tell another story, one that is more cause for alarm than celebration. Students of color, students from low-income families and students with disabilities are still far less likely than their peers to graduate from high school.
As record numbers of students walk across the stage to receive their diplomas this year, hundreds of thousands of young people are left sitting on the sidelines. What kind of future can they have?
G/O Media may get a commission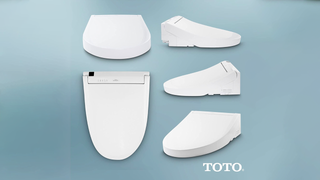 44% off
Toto Washlet Electronic Bidet Toilet Seat
For much of the past century, high school graduation has been the key to a bright, healthy and self-sufficient future. Students who don't finish high school are significantly more likely to spend their lives struggling with poverty and poor health. Too many will end up in the criminal-justice system.
Research shows that the total taxpayer burden for young people who disengage from school and work can be measured in the trillions (pdf), and cutting in half the nationwide high school dropout rate for a single class year could add billions (pdf) to our economy, along with thousands of new jobs.
Fortunately, we've seen many state and community leaders work hard to increase graduation rates for all young people in America. Alabama and Mississippi raised their graduation rates for African-American students by 11 and 8.8 percentage points, respectively, between 2011 and 2013. Meanwhile, Maryland, North Carolina and Tennessee, which collectively educate 10 percent of the nation's African-American students, are graduating 78 percent of them on time.
And yet, in the seven states that together educate 40 percent of the nation's African-American students—Michigan, New York, Ohio, Georgia, Florida, California and Illinois—the graduation rates for African-American students either remain in the 60s or have declined significantly.
What can we do to turn this around? The "Building a Grad Nation" report outlines several steps that these states and policymakers can take to help more young people finish high school, such as pushing for equitable school funding for schools in poor neighborhoods and eliminating discriminatory discipline policies.
As important as these policies are, we cannot rely on government alone to help our young people succeed. At America's Promise Alliance, we've made it a priority to ask young people what it is they truly need to thrive. Overwhelmingly, they tell us that they crave meaningful relationships with caring adults who can help them achieve their goals and realize their dreams.
To make the promise of America real for every child, it will take every member of the community. We all share in this responsibility—educators, elected officials, businesses, nonprofits, philanthropists, faith leaders, families and everyday, ordinary people; we all have a role to play. Simply by tutoring, mentoring, coaching and showing that we care, each of us can become an essential and powerful force for good in a young person's life.
As we celebrate this graduation season, let us not forget that education has always been our most powerful engine for change. It is our best anti-poverty program, our best anti-crime program and our most effective economic-stimulus program. We must, all of us, work together to help keep it that way.
The Root aims to foster and advance conversations about issues relevant to the black Diaspora by presenting a variety of opinions from all perspectives, whether or not those opinions are shared by our editorial staff.
Alma J. Powell is the chairwoman of America's Promise Alliance, which launched the GradNation campaign, a national movement to increase the national on-time high school graduation rate to 90 percent by 2020.