For the first time in 54 years, the U.S. flag was raised over the U.S. Embassy in Cuba, a symbolic nod to the end of a diplomatic strain that has lasted more than half a century.
"We are gathered here because our leaders made a courageous decision to stop being prisoners of history," Secretary of State John Kerry said during the ceremony.
NBC News notes that Kerry's visit is also historic because "he is the highest-ranking U.S. official to visit the communist island since World War II."
"My friends, it doesn't take a GPS to realize that the road of mutual isolation and estrangement that the United States and Cuba were traveling is not the right one and that the time has come for us to move in a more promising direction," Kerry said. "In the United States, that means recognizing that U.S. policy is not the anvil on which Cuba's future will be forged."
Three Marines were tasked with lowering the flag in 1961 when the U.S. severed diplomatic ties with the communist country, which sits just 90 miles from Florida. On Friday those same three Marines returned to watch the flag hoisted high above the embassy. 
"Larry, Mike and Jim had done their jobs, but they also made a bold promise—that one day they would return to Havana and raise the flag again," Kerry said.
G/O Media may get a commission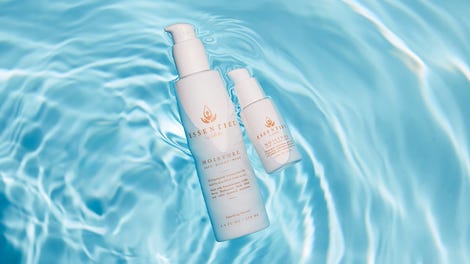 20% off
Essentiel by Adele
In December, President Barack Obama announced that the "U.S. was ending an 'outdated approach' of isolating Cuba. In May, the U.S. dropped Cuba from its list of state sponsors of terrorism," NBC News reports.
On Friday Kerry acknowledged that while the raising of the flag was historic, the road to diplomatic harmony between the U.S. and Cuba has just begun.
"We are all aware that, notwithstanding President Obama's new policy, the overall U.S. embargo on trade with Cuba remains in place and can only be lifted by congressional action—a step we strongly favor," Kerry said.
James Tracy, one of the three Marines who helped take the flag down in 1961 and were on hand to see it raised, told CNN that the gesture was "one more step for peace."