If any group represented a contemporary version of Diana Ross and the Supremes, SWV (Sisters With Voices) was the girl group of the '90s for R&B harmonies, ballads and up-tempo, hip-hop soul.
And when we saw those three New York City-born girls with their fresh doobies, baseball jerseys and hip-hop style, we saw our own reflection. But as quickly as these around-the-way girls rose to triple-platinum status in the early '90s, by the late '90s they had disappeared.
On Wednesday, TV One begins its 10th season of Unsung with SWV, and the trio—Cheryl "Coko" Gamble, Tamara "Taj" Johnson (now George) and Leanne "Lelee" Lyons—reveals everything from the in-fighting among themselves to how everything they worked for came undone and how they put it all back together again.
In the fall of 1992, their debut album, It's About Time, exploded onto the scene and added another layer to a new R&B resurgence dominated by Jodeci and Mary J. Blige's hip-hop soul. SWV's hits "Weak," "Right Here" and "I'm So Into You" put them on the map as the girl group that could sing love songs and dance hits that were equally infectious.
Producer Brian Alexander Morgan, who helped shape the classic slow-jam styles of Anita Baker and Luther Vandross and was heavily influenced by house music and the funk-mob sound of hip-hop legend Erick Sermon, brought an edge to SWV's slow-jam groove with his writing and irresistible beats.
G/O Media may get a commission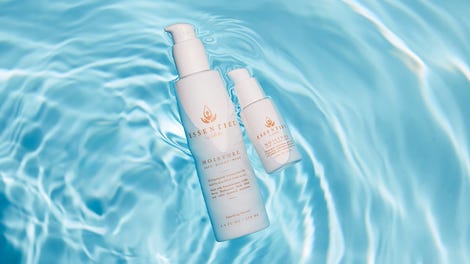 20% off
Essentiel by Adele
Morgan explained to Complex why the single "I'm So Into You" was important in defining a sound for SWV.
"It was a definite shift from new jack swing to a nonswinging, straight-ahead 16th-beat thing," said Morgan. "'I'm So Into You' is as straight as it gets—no swinging, except in the hi-hat, whatsoever. I was so pissed when they kept calling SWV 'New Jill Swing' when they came out. I went so far out of my way to give these new songs a different sound."
Morgan, who was originally a performer himself when Club Nouveau's Jay King found and signed him, had written the SWV love song "Weak" when he was a labelmate with singer Chanté Moore at Warner Brothers. Morgan had a crush on Moore and wrote the song about his feelings for her. He intended to give it to Charlie Wilson of the Gap Band, but later realized that Coko's voice would be a better fit.
One of the group's first hits, "Right Here," would become an even bigger hit when it was later remixed by Teddy Riley with the sample of Michael Jackson's "Human Nature," making SWV one of the first groups that Michael Jackson would allow to sample his music for free.
Part of the group's appeal was that it was composed of actually regular girls who had the confidence to know they were talented enough to make it in the industry. At age 17, Leanne "Lelee" Lyons started the group when she was already the mother of two children. Inspired by watching a 12-year-old Shanice sing on Star Search, Lelee came up with the idea for the group, and she and Coko, both Bronx girls, pulled in Tamara "Taj" Johnson from Brooklyn as the third member.
"Bills had to get paid," Lelee told The Root as she remembered pursuing her passion with two kids in tow. "I started this group so I felt like I had to go in."
They would go on to have nine top 20 hits and work with every hot producer and hip-hop star in the industry, from Snoop to Puffy to Missy Elliott.
But working with hit-makers in the hip-hop industry took them away from their humble R&B beginnings. And in true Supremes fashion, the record label wanted Coko to be in the foreground. The group broke up in 1998, and the label eventually signed Coko to a solo contract and released Lelee and Taj from their contracts.
Lelee went back to working a 9-to-5 for many years. "I left the industry, and it felt good to me to work," she says. Lelee, who remembers fans calling her job and hanging up just to hear her voice, says: "I'm used to working. Even before I became Lelee from SWV, I worked two jobs after I got pregnant at 15 years old."
But deep down, she knew that she wasn't pursuing her calling, so, just as the women were settling into their new lives, a call came for them to get on a conference call and work out their differences. They reunited in 2005 and have since resumed touring together (they even appeared on a reality-TV show called SWV: Reunited).
What's the best thing about the reunion? "Being in front of the fans again," Lelee says. "Sometimes the business part of the business will make you want to kill somebody. But the fans, you can't leave them."