In the spirit of A Tribe Called Quest's album announcement, we got our original band back together. That's right—we got The Root Senior Editor Yesha Callahan, aka Michelle (Destiny's Child), aka half of the Podcast Pips (who was never going to play the background because she's larger than life), to sit in for the whole show (even though she didn't want to).
With the election right around the corner, we talk about whether a Donald Trump victory is even possible. And then there's the stupidity that is Lil Wayne, so we play "What Questions Should You Actually Ask Lil Tunechi?" (Hint: Yesha asks him about codeine.) Our social-content producer, Danielle Young, aka Patti La Danielle, is just waiting for the moment when Lil Wayne unzips his skin and reveals that he is, in fact, Donald Trump.
In the "We Can't Have Anything Nice" category, Yesha explains how Neiman Marcus has #GentrifiedGreens. Not only does the store's website have the audacity to sell $66 collards, but it charges an additional 15 bucks to ship them. Danielle reveals that The Root has purchased those greens and the staff will be doing a tasting … on video. Stay tuned.
This leads to a spirited round of "Food White People Have Ruined."
Finally, we end with me trying out new outro sayings, and we unanimously pick, "KaBoooooooom!"
G/O Media may get a commission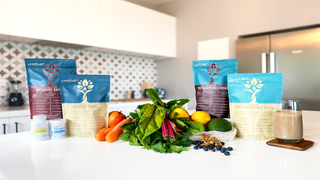 Episode 17 is here—come get some!
Listen and subscribe on iTunes.
Listen and subscribe on Soundcloud.
Stephen A. Crockett Jr. is a senior editor at The Root. Follow him on Twitter.