(The Root) —
"Do you watch Love & Hip-Hop: Atlanta? There's a married couple on the show, and the wife became pregnant. Her husband asked her to get an abortion, then questioned whether the child was his. Is it me or have the men of reality TV become just as bad as the women?" —Y.P.
This isn't really a question about dating and relationships, but I'll bite because of my particular annoyance with Kirk Frost, the husband from VH1's Love & Hip-Hop: Atlanta whom you mention in your question. And also because I agree: The men of reality TV, particularly on this show, are becoming just as bad as the worst of the women. And Kirk is leading the male pack.
I'm a big fan of Love & Hip-Hop. Call it my guilty pleasure, if you will. The storylines of this show are so over the top that I'm convinced it's scripted, no matter how many times Executive Producer Mona Scott-Young declares otherwise. Anyway, I am very familiar — and disgusted — with the goings-on between Kirk and his wife of 12 years, aspiring rapper Rasheeda.
For the uninitiated, a recap: Rasheeda has been actively pursuing a career as a rapper under the direction of her husband-manager, Kirk. This season she became pregnant, somehow a complete surprise to her and her husband, although she had stopped using birth control and her husband didn't use condoms. When Rasheeda told Kirk she was pregnant, he suggested to his wife — again, of 12 years — that she have an abortion.
In a later episode, though he had not expressed any previous concerns about his wife's fidelity, he questioned the paternity of the baby by asking his wife to have a blood test when the child is born. His logic that he used the pull-out method to prevent pregnancy and that his wife is a "rapper" are legitimate cause for doubt in his mind.
G/O Media may get a commission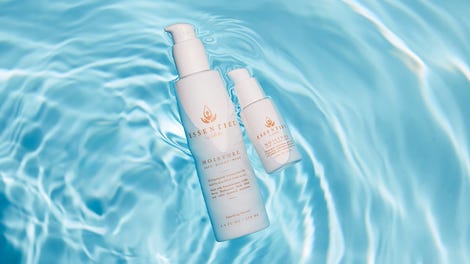 20% off
Essentiel by Adele
The ridiculousness of his thought process and miseducation about basic pregnancy prevention, along with the outrageously bad treatment of his wife — again, of 12 years — led me to believe this was all made-for-TV drama and not worthy of any serious commentary other than outraged live-tweeting of the show. But recently the story went from TV "entertainment" to real life.
The couple has allegedly separated now. Last week Rasheeda called out her husband in an Instagram post, asking him why he hadn't answered calls from his son, who was waiting on Kirk to be picked up. That weekend, Kirk showed up to an Atlanta event where he held up a T-shirt that read, "Almost Single." It was a low blow, made more so because his wife and mother-in-law also attended the event.
Earlier this week, Kirk gave an interview to WGCI's Morning Riot show to discuss his marital woes. When asked if he honestly believed that his wife, who is still pregnant, had cheated on him, he explained, "Not that I know of," but, he insisted, "You don't know where that woman's privates been." It seems he forgot "that woman" is still his wife, and also that you don't accuse your wife of being pregnant by another man without some sort of proof or compelling explanation.
Whether this is a storyline for the show, and Kirk's antics off and on camera are all part of an elaborate script, or this behavior is a reflection of his true self, it's shameful. Kirk seems to believe that his public and very disrespectful treatment of his wife is "cute" or funny, but really he's the one who looks so stupid, and he doesn't even seem to know.
If a man is unhappy in his marriage, there's a much more graceful way to go his separate way than questioning his pregnant wife's fidelity — for which he gives no cause — or flaunting his anticipation of the demise of his marriage. At one point, Kirk respected Rasheeda enough to make her his wife. If he wants to move on, he should respect himself, and the children he shares with her, and go forward with decency or, better, public silence.
Demetria L. Lucas is a contributing editor to The Root, a life coach and the author of A Belle in Brooklyn: The Go-to Girl for Advice on Living Your Best Single Life. She answers your dating and relationship questions on The Root each week. Feel free to ask anything at askdemetria@theroot.com.
Like The Root on Facebook. Follow us on Twitter.