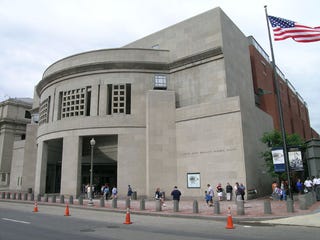 CNN is reporting that a gunman opened fire in the entrance of Washington's holocaust museum at approximately 12:50pm today.
Security personnel returned fire, wounding the gunman who had shot a security officer at his checkpoint. It is not known whether the gunman, whose name has not been released, began shooting before or after passing through the museum's metal detectors.
Both the gunman and the security guard have been transferred to George Washington University Hospital. Their conditions are unknown at this time as is the shooter's motive for opening fire.