Taking Flight
Red Tails is an on-screen expo for black actors. Featuring young stars Tristan Wilds and Michael B. Jordan (Michael and Wallace, respectively, from The Wire) and vets Terrence Howard and Cuba Gooding Jr., the movie follows a crew of black pilots in the Tuskegee flight-training program as they're called to duty in World War II. Producer George Lucas also released a documentary, Double Victory, to help promote the feature. But these films don't mark the first time these groundbreaking soldiers have popped up in modern culture — their story has been fodder for books, toys and … fashion?
Flying on the Small Screen
In 1995, HBO produced The Tuskegee Airmen, which starred Laurence Fishburne, Allen Payne, Malcolm-Jamal Warner and Courtney B. Vance. At the 1996 Emmy Awards, the film took home a statue for Outstanding Individual Achievement in Sound Editing. Fishburne was nominated for a Golden Globe that same year for Best Television Actor in a miniseries or movie category. Trey Ellis, a contributor to The Root, co-wrote the script.
Tuskegee's Oral History
G/O Media may get a commission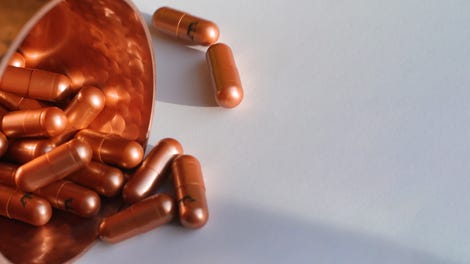 health
The Lyma Supplement
In 2010, the Oxford University Press released Freedom Fighters: The Tuskegee Airmen of World War II, a book based on more than 800 interviews conducted by the National Park Service's Tuskegee Airmen Oral History Project. The book was written by J. Todd Moye, who directed the oral history project from 2000 to 2005. What better way to learn about the Airmen than through firsthand accounts?
A Picture's Worth
The Tuskegee Airmen, An Illustrated History: 1939-1949 takes a picture-perfect approach to teaching the history of the Tuskegee Airmen in a 230-page illustrated book. The book also includes stories about the doctors, nurses, mechanics and others who provided a support system for the Airmen.
?
Flying Exhibitions
Lynn Homan and Thomas Reilly released their children's book, The Tuskegee Airmen Story, in which a grandfather tells his grandkids his story of being in the Tuskegee Airmen, in 2002. They host a permanent exhibition in Savannah, Ga., on African Americans in aviation, and they design and curate a traveling exhibition on the Tuskegee Airmen. They also wrote Black Knights: The Story of the Tuskegee Airmen in 2001.
Red Tail 2.0
The Commemorative Air Force Red Tail Squadron is doing everything it can to share the legacy of the Tuskegee Airmen. Stan Ross, a member of The Red Tail Project, said, "Our mission is to bring the story of the Tuskegee Airmen into every classroom in America." In the 1990s, the squadron began to restore a P-51C Mustang, and again in 2004, after their leader Don Linz died in a crash, the process of which they turned into a documentary in 2007, Red Tail Reborn. The Red Tail Squadron also has a traveling exhibit, sponsored by the Texas Flying Legends Museum. Want them at your event? Take a look here.
Sky-High Honors
The 2007 documentary Flying for Freedom: Untold Stories of the Tuskegee Airmen follows the lives of Tuskegee Airmen from when they were fighter pilots in World War II to the day they received Congressional Medals of Honor in 2007.
(Leather) Air Bomber
Interested in what may one day become a collector's item? There's this leather jacket that's made to the exact standards of a Tuskegee Airmen bomber jacket. Imagine how much this could be worth in a few years.
Airmen in Action … Figures
Buy your daughter a collector's item Barbie. Buy your son a Tuskegee Airmen action figure. There's this one, a G.I. Joe Classic Collection Tuskegee Airman Bomber Pilot. And this one from Positive Image by designer Norman Hughes. Hughes, a visual artist and sculptor, has designed figurines of George Washington Carver, Ida B. Wells and Mahalia Jackson.