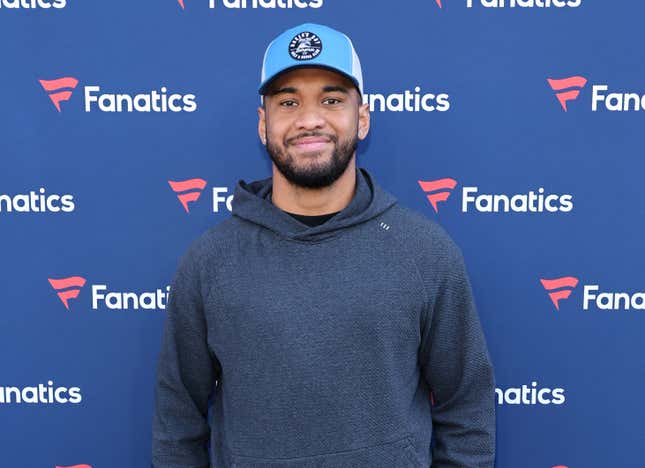 The 2022-23 NFL season was a rough one for Miami Dolphins quarterback Tua Tagovailoa. He suffered two concussions, took an extremely hard hit that had many thinking he may have had a third undiagnosed head injury and missed five games. The fact that all these incidents happened within a span of a few weeks had many analysts and former players questioning whether he should continue his football career. Turns out, Tua had those same questions. During a press conference on Wednesday, he revealed that in the wake of his head injuries, he did discuss possibly retiring with his family.

Jonathan Beane on How Roc Nation Influenced the NFL
"I considered it for a time, having sat down with my family, having sat down with my wife and having those kind of conversations," Tagovailoa said. "But it would be really hard for me to walk away from this game with how old I am, with my son. I always dreamed of playing as long as I could to where my son knew exactly what he was watching, that he's watching his dad. It's my health, it's my body, and I feel like this is what's best for me and my family. It's my health. It's my body. I feel like this is what's best for me and my family. I love the game of football."
Per Bleacher Report, in February, the Dolphins star said that he was practicing judo to help him learn how to fall without hurting his head.
"Obviously I learned how to fall," he said. "Learned some grappling techniques. Learned some other things too that I don't think I should disclose. But for the most part, learned how to fall. You think it's easy. Just don't fall and hit your head. But a lot more to it."
I'm genuinely happy that Tua is learning techniques to make himself safer on the field. However, if a 300 pound linebacker falls on you after crushing you to the ground, I don't know if there's any training for that situation. He's a quarterback in the NFL, which makes him a target on every play. It's just the nature of his job that at some point, he will get another concussion. His history of head injuries makes every possible rough hit even more dangerous. I sincerely hope he's making his repeated head trauma a serious part of these discussions about his future.