After University of California, Berkeley officials canceled a scheduled appearance by Milo Yiannopoulos this week amid on-campus and online protests, President Donald Trump took to his Twitter account to threaten the university with the loss of federal funding for not allowing free speech. But is that something that is really within his power to do?
The short answer is no.
Legal experts told the Los Angeles Times that presidents have no authority to cut off federal funds for alleged violations of the First Amendment, and UC Berkeley computer scientist and founding director of the Center for Human-Compatible AI Stuart Russell said that even if they did, pulling money from the nation's premier public research university system would cripple myriad projects that benefit the nation.
"For Trump to threaten federal funding, which by the way benefits the country in terms of the scientific research the campus does that helps our defense and helps our industries … seems like the act of a dictator," Russell said.
G/O Media may get a commission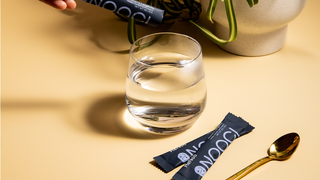 The University of California receives $9 billion in federal funds each year for research, education and health care, and according to the Times, that includes:
$3 billion in research grants. Nearly four-fifths of the funds are awarded by the National Institutes of Health and the National Science Foundation. UC is the nation's largest recipient of federal funding for research and related projects, with UC San Francisco, UC San Diego and UCLA receiving the largest grants.
$3.5 billion to UC medical centers for Medicare and Medicaid patients.
$1.6 billion in financial aid to UC students for federal Pell Grants, work-study awards, graduate fellowships, and other grants and scholarships.
$800 million to operate the federal Lawrence Berkeley National Laboratory.
Russell said that even if Trump could not legally cut federal funding, federal agencies "might think twice before allocating funds to Berkeley" because of presidential annoyance.
First Amendment expert and UC Irvine School of Law Dean Erwin Chemerinksy told the Times that the 10th Amendment bars the federal government from using benefits such as funding to coerce state and local governments into desired action.
"The government can't condition money to a campus on the condition that campus administrators not speak critically," Chemerinksy said. "It would be unconstitutional."
Read more at the Los Angeles Times.