Originator Apologizes, Then the Plot Thickens
Diversity in Local TV Newsrooms Rises a Point
White Founding Fathers, Diverse Progeny
Writer Says NFL Network Owes Prospect an Apology
After Series, Legislature to Probe N.C. Prison Abuses
ESPN: The Magazine Seeks Diverse Storytellers
Racial Differences Over Coverage of Mass Shootings
Black Women in Diversity Posts at Apple, Twitter
Al Jazeera Staffers Fight Demands That It Close
Short Takes
CNN's Tom Foreman looks at the origin of the wrestling video President Trump tweeted of him pummeling a person whose head is a CNN logo. (CNN)(video)
Originator Apologizes, Then the Plot Thickens
"Lots of people tweet memes without checking who made them," Matt Pearce reported Monday for the Los Angeles Times. "The president of the United States — or someone close to him who manages his social media account — seems to be one of those people.

"On Sunday morning, President Trump tweeted out a doctored old video of a professional wrestling match in which he, appearing in character as himself, pummeled another performer and sent them to the ground. Except someone had replaced the other wrestler's head with the CNN logo — a jokey meme that reflects the president's long-running feud with the cable news network.

G/O Media may get a commission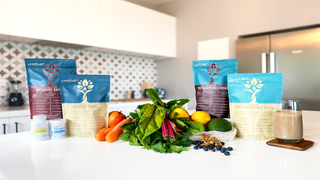 "But Trump didn't create the video. That honor apparently belongs to a person who had posted a version of the video on Reddit last week, raising questions about how the meme found its way to the president's Twitter account. It seems the anonymous user — who uses an online moniker that combines the name of a 'Star Wars' character with an unpopular part of the human anatomy — has a history of posting racist, homophobic, anti-Islamic and anti-Semitic comments on the site. Many of them, like the online name, aren't appropriate to be reprinted here.
" 'Wow!!' the user wrote Sunday in a post in the 'the_donald' subreddit, where Trump fans often congregate. 'I never expected my meme to be retweeted by the God Emporer himself!!!' . . . ""White House Deputy Press Secretary Sarah Huckabee Sanders told the Los Angeles Times that 'the video did not come from Reddit,' but she did not explain further. . . ."
Also on Monday, the Anti-Defamation League wrote that "A closer look at HanAssholeSolo Reddit activity reveals an 18-month record of vile comments and memes against Muslims, African-Americans, Jews and others. And some, like the edited clip of Trump at WrestleMania, seem to glorify violence. For example, in a post about George Soros, HanAssholeSolo wrote: 'His [George Soros'] dead bloated corpse being dragged through the streets would be my satisfaction.'
"Much is still unknown about HanAssholeSolo — although there are some indications based on posts by this user that he is a parent and a veteran in his 40s living in Tennessee.
"What is clear is that HanAssholeSolo is like many other online bigots who use social media, forums and other online platforms to anonymously share their hateful words and images with a community of other like-minded individuals and others. . . ."
Then, on Tuesday, " 'HanA**holeSolo' posted his apology on the subreddit /The_Donald and deleted all of his other posts," Andrew Kaczynski reported for CNN.
" 'First of all, I would like to apologize to the members of the reddit community for getting this site and this sub embroiled in a controversy that should never have happened,' he wrote. 'I would also like to apologize for the posts made that were racist, bigoted, and anti-semitic. I am in no way this kind of person, I love and accept people of all walks of life and have done so for my entire life. I am not the person that the media portrays me to be in real life, I was trolling and posting things to get a reaction from the subs on reddit and never meant any of the hateful things I said in those posts'. . . ."
" 'The meme was created purely as satire, it was not meant to be a call to violence against CNN or any other news affiliation,' he wrote. 'I had no idea anyone would take it and put sound to it and then have it put up on the President's Twitter feed. It was a prank, nothing more. What the President's feed showed was not the original post that was posted here, but loaded up somewhere else and sound added to it then sent out on Twitter. I thought it was the original post that was made and that is why I took credit for it. I have the highest respect for the journalist community and they put their lives on the line every day with the jobs that they do in reporting the news.' . . ."
The story then moved into a third phase. "#CNNBlackmail was the top trending Twitter topic Wednesday morning, thanks to the efforts of a furious Trump Internet, who had concluded that the user's apology was forced by a 'threat' from CNN," Abby Ohlheiser reported Wednesday for the Washington Post. "Their evidence? A story CNN itself published, detailing its attempts to contact and identify the anonymous Reddit user ahead of their apology, whose offensive posting history suddenly became part of a national news story. . . ."
Ryan Broderick, BuzzFeed: A fake story tricked Trump supporters into protesting for no reason, then one of them accidentally shot himself
Jarvis DeBerry, NOLA.com:| Times-Picayune: Trump's media hatred is as fake as pro wrestling
Editorial, Chicago Tribune: The press and the president: Here's how it should work
Hadas Gold, Politico: Free-press groups warn of violence against media
Renée Graham, Boston Globe: Donald Trump isn't normal; neither is America
Carla Herreria, HuffPost: CNN Has The 'Trust' Advantage Over President Trump In A New Poll
Albert R. Hunt, Bloomberg: To Comprehend Trump, Read This
International Federation of Journalists: IFJ slams President Donald Trump over violence against journalists
Judd Legum, ThinkProgress: The inside story of how TMZ quietly became America's most potent pro-Trump media outlet
Mary Mitchell, Chicago Sun-Times: Civil rights groups take a 'talk to the hand' approach with Trump
Leonard Pitts Jr., Miami Herald: Leonard Pitts Jr.'s open letter to journalists
Rebecca Shapiro, HuffPost: Ana Navarro On Trump's CNN Tweet: 'He's Going To Get Somebody Killed In The Media'
James Warren, Poynter Institute: America is no longer shocked by President Trump's media-bashing
James Warren, Poynter Institute: Think President Trump's press-bashing doesn't affect local journalists? Think again
Danny Westneat, Seattle Times: UW professor got it right on Trump. So why is he being ignored? (June 14)
Richard Wike, Bruce Stokes, Jacob Poushter and Janell Fetterolf, Pew Research Center: U.S. Image Suffers as Publics Around World Question Trump's Leadership (June 26)
Diversity in Local TV Newsrooms Rises a Point
The workforce in local television news rose to 24.4 percent people of color, Bob Papper reported Monday in his annual survey for the Radio Television Digital News Association and Hofstra University.
"That's up more than a full point from a year ago… and is the second highest level ever in TV news. The minority workforce at non-Hispanic TV stations rose to the highest level ever," Papper wrote.

"The minority workforce in radio is up 2.3… but still well below the level in 2014.
"Women numbers were mixed in both TV and in radio.
"Still, as far as minorities are concerned, the bigger picture remains unchanged. In the last 27 years, the minority population in the U.S. has risen 12.1 points; but the minority workforce in TV news is up just over half that at 6.6. And the minority workforce in radio is less than 1 point higher. . . ."
Papper also wrote, "After hitting an all-time high last year (at 17.1%), minority TV news directors dropped back to 14.9% this year. All minority groups fell except Native American, which remained the same.
"The percentage of minority news directors at non-Hispanic stations also shrank from last year's record number… down 2 points to 11.9%. That's still second best overall and more than 2 points ahead of the third highest level, 10.7% in 2012. African American news directors actually rose to a new all-time high of 5.5%… but Hispanic dropped from 5.4% to 3.9%… Asian American fell from 2.7 to 2.3%… Native American held steady at 0.3%. . . ."
In raw numbers, Papper told Journal-isms, of about 704 television news directors, 37 were black; 50 Hispanic; 16 Asian American and 2 Native American. Those figures are extrapolated and include Hispanic stations, he said.
At stations that run local news, Papper wrote in his report, "Minority TV general managers dropped a point overall, but the percentage at network affiliates remained exactly the same. I found no minority general managers at Fox affiliates or non-commercial stations. The number was highest at CBS affiliates and lowest (as usual) in the Midwest. . . ."
White Founding Fathers, Diverse Progeny
"It's hard to believe that a bold declaration by a brand new nation would have even more relevance nearly two and a half centuries later," substitute anchor Elaine Quijano reported in the closing story for the Fourth of July edition of the "CBS Evening News."
"But America is always changing — striving to meet the ideals of the Founding Fathers.

"John Trumbull's iconic painting, 'The Declaration of Independence,' shows Thomas Jefferson presenting the first draft to Congress. The document was signed by 56 men in 1776.
"Two-hundred-and-forty-one-years later, the portrait was brought to life by descendants of the signers, an evolution of America's colorful palette, gathered together by the company Ancestry.
" 'When you see the new picture, the new image, it's a picture of diverse people. Black, white, Hispanic, Native American — a little bit of everything — Asian, and that's more of a representation of this country,' said Shannon Lanier, the sixth great-grandson of President Thomas Jefferson.
"Andrea Livingston is half Filipino. She recently learned she's the eighth great granddaughter of Philip Livingston. . . ."
As Erik Oster explained June 29 on adweek.com, "For its Fourth of July campaign, Ancestry.com recreated the painting with a variety of Americans from different ethnic backgrounds, showing how far our nation has evolved from the days of white men in powdered wigs. As it turns out, all of these people have one rather significant detail in common.
"Everyone in the spot, which is the first work for the brand from Droga5 New York, is a descendant of . . . one of the signers of the Declaration of Independence. Droga5 was officially named Ancestry.com's lead creative agency earlier this month.
" 'Declaration Descendants,' which will run in 60- and 30-second versions, makes its broadcast debut today [June 29]. The campaign, which will be supported by digital, social media, out-of-home and cinema components, as well as media collaborations and PR initiatives (via PR agency Weber Shandwick), will run through July 13.
"Droga5 pitched the concept in response to its first brief and began working on the idea in early May.
" 'Fourth of July is a time of great national pride, and our new campaign is a portrait of how America has evolved. Diversity isn't just something we value as Americans; it's quite literally part of who we are,' Ancestry chief marketing officer Vineet Mehra said in a statement provided to Adweek. . . ."
Steve Chapman, Chicago Tribune: Confederate monuments and the Fourth of July
Russell Contreras, Associated Press: Fourth of July Holiday Brings Mixed Feelings for Minorities
Editorial, Daily News, New York: Freedom and the press: What it means on America's birthday
Editorial, Plain Dealer, Cleveland: This Independence Day, let's have a civil conversation
Stephen Henderson, Detroit Free Press: American character can survive Trump
Ruth Hopkins, Indian Country Media Network: Without the First Americans, There Would Be No USA
Adrian Jawort, indianz.com: The 'Indian savages' in the Declaration of Independence
Charles Kader, Indian Country Media Network: July 4: America Is Celebrating Its Democracy, Not Its Freedom
Tony Norman, Pittsburgh Post-Gazette: From Yorktown to Wrestlemania: the de-evolution of the presidency
Clarence Page, Chicago Tribune: Celebrate the America that we are trying to be
Eugene Robinson, Washington Post: Our #FakeHero president is an insult to our Founders
Jim Rutenberg, New York Times: Independent Press Is Under Siege as Freedom Rings
Essence Festival Draws 470,000 to New Orleans
"Essence Festival 2017 ended Monday morning (July 3) at a little past midnight as Chance the Rapper bid his fans goodbye amidst a volley of confetti cannons in the Mercedes-Benz Superdome," Doug MacCash reported for NOLA.com | the Times-Picayune. "During his concert, Chance declared that there were 60,000 fans at hand for the finale.
"Earlier in the evening, the New Orleans fire department closed one of the Superdome secondary stages located outside of the main arena because of overcrowding.
"After the sun came up Monday, the festival management announced that the event, which took place from June 29 to July 2, attracted more than 470,000 attendees.
"As always, the festival was divided into two parts: the ticketed concert series which takes place during three evenings in the Dome, and a free exposition of empowerment discussions, fashion demonstrations, art exhibits, and assorted activities that takes place in the Morial Convention Center. The festival has not provided figures for paid versus free attendance.
"According to festival figures, Essence Fest grew by 20,000 in 2017, up from 450,000 attendees in 2016. The 2015 festival which began an evening earlier than usual reportedly drew 500,000. The 20th anniversary Essence Festival in 2014 holds the record with a reported 550,000 fans. . . ."
Did young prospect Ja'Marr Chase get played by the NFL Network? (Credit: NOLA.com)
Writer Says NFL Network Owes Prospect an Apology
"When a young prospect makes a public declaration regarding where he intends to enroll for college it is often the biggest moment in his young career," James Smith wrote Monday for NOLA.com | the Times-Picayune.
"For [journalists] and media outlets, unfortunately, a prospect's commitment is often just another way to get clicks or draw viewers to their program. What the NFL Network did to Rummel wide receiver Ja'Marr Chase on Monday may have been in the pursuit of ratings, but they forgot that people matter, too.
"Chase initially intended to commit to the school of his choosing on July 2, while at Nike's The Opening. The date was more than just a square on the calendar for Chase and his family. That is the birthday of Chase's grandmother — someone he cares deeply about. The Chase family saw it as a nice gesture to give to the matriarch, who has been battling health complications of late.
"Once Chase arrived in Oregon for Nike's The Opening, a camp he had marked as a goal of his before his recruitment started, the discussions regarding his commitment switched to how the network could air his declaration to a national audience, allowing his family to watch from home, and Chase obliged with a rescheduling of his decision from July 2 to July 3, during the NFL Network's broadcast of the event.
"With that arrangement made, the network now held the responsibility of making Chase's moment special. But they failed, and they failed miserably. . . ."
After Series, Legislature to Probe N.C. Prison Abuses
"North Carolina lawmakers are launching an inquiry into prison corruption in response to a Charlotte Observer investigation that found a hidden world of drugs, sex and gang violence — much of it fueled by employees," Ames Alexander and Gavin Off reported June 28 for the Observer.
"The General Assembly will direct state prison leaders to turn over information about contraband, hiring practices and employee misconduct. After its review, the Joint Legislative Oversight Committee on Justice and Public Safety could make recommendations to the full legislature before it convenes for the 2018 session next May. . . ."The Observer's investigation found that the very officers who are paid to prevent prison corruption are often behind it. Officers frequently team up with inmates on crimes that endanger staff members, inmates and the public. . . ."
Editorial, News & Observer, Raleigh, N.C.: More funding, better oversight needed for NC's prisons
ESPN: The Magazine Seeks Diverse Storytellers
"It's not immediately obvious to people that I'm half Asian," Alison Overholt, editor-in-chief of ESPN The Magazine, told Helin Jung for her June 19 story in Cosmopolitan.

"I'm the only 6-foot Filipina you're going to meet. If there's a great story about an Asian athlete, I would like us to be covering that. One of the things that's really exciting to me at ESPN is that there's such an embrace of our global expansion. We're doing a huge amount of storytelling internationally. I'm looking for Hispanic storytellers, African-American storytellers, and Asian storytellers.
"The great thing is, sports are universal. The stories that we tell through sports — the epic trials, the painful failures, the challenges that athletes try to overcome, the incredible feats that they try to accomplish — they're human stories."
Racial Differences Over Coverage of Mass Shootings
In a survey of newspaper and online journalists, "Non-white respondents were more likely to be critical of current practices of mass shooting coverage," Nicole Smith Dahmen, an assistant professor of visual communication at the University of Oregon, reported Monday for the International Journalists Network, describing a study by three other media scholars and herself.
But the study lets readers speculate on why that is the case.
"Our study was a survey and we didn't delve into 'why,' " Dahmen said Wednesday by email. "But certainly we intended to do that with future research."
Dahmen also wrote by email, "Regarding perceived dissatisfaction with news coverage of mass shootings, age was the strongest predictor: older journalists thought media were more effective . . . Belonging to a racial minority group had the opposite effect: non-white respondents held a significantly lower opinion of the way in which reporters cover mass shootings . . . Circulation size had the second-strongest effect: working for a larger outlet predicted a more positive perception of mass shooting coverage. . . ."
Among other findings:
"Despite existing research showing a connection between news media coverage and a copycat effect, journalists were largely ambivalent about such a connection.
"Most journalists supported typical perpetrator coverage, including naming and publishing photos of the perpetrator, as well as a perpetrator's statements, videos and/or manifestos.
"At the same time, journalists expressed strong support for stories that focused on survivors and community resilience in the aftermath of mass shootings. Journalists also largely supported longer-term coverage and coverage of potential solutions. . . ."

Black Women in Diversity Posts at Apple, Twitter
"It became apparent to all that Twitter had problems back in 2015 when Leslie Miley was laid off," John N. Mitchell wrote Tuesday for the Philadelphia Tribune. "As he walked out the door, the only Black engineering manager in the company at the time, Miley was told by the Senior Vice President of Engineering Alex Roetter that 'diversity is important, but we won't lower the bar.'

"And this is why last week's hiring of Candi Castleberry Singleton as Twitter's VP of diversity has been universally greeted with optimism by those tired of excuses similar to Roetter's that have been issued ad nauseam for generations. She led diversity at Motorola, and she also led the Global Inclusion Center of Expertise at Sun Microsystems. Like Smith, she has skin — Brown skin — in the game.
"Installing White women in these high-powered diversity positions usually helps White women and White women only. They do absolutely nothing to increase opportunities for 'others.' In case you're not aware, you become a statistical 'other' when your relevance is viewed as negligible. . . ."
Mitchell also applauded Apple's May selection of Denise Young Smith, who is African American, as its first vice president of diversity and inclusion.
"Hopefully, Smith and Singleton can start turning this around," he continued. "Hopefully, expressions like 'my Facebook' and 'my Twitter' will one day represent more than unrequited feelings."
Al Jazeera Staffers Fight Demands That It Close
"Al Jazeera is fighting back against demands that the government of Qatar should close down the media network," Ivana Kottasová reported Monday for CNN Money.
"Saudi Arabia, the United Arab Emirates, Bahrain and Egypt have called for Qatar to shut Al Jazeera. It's one of 13 things they say Qatar must do before they'll restore diplomatic and economic ties.
"The Doha-based network released a video Monday showing its [correspondents] and anchors pleading for media freedom, as a new deadline for Qatar to meet the demands looms.
" 'To those who demand that Al Jazeera be shut down and that people's right to the truth be suppressed, we too have demands. We demand journalists be able to do their jobs free from intimidation and threat,' the network's staff say in the video.
"The journalists also insist that they should not be 'treated as criminals' and that 'diversity of thought and opinion be cherished, not feared.'
"The Arab countries cut ties with Qatar on June 5, accusing the Gulf state of supporting terrorism and destabilizing the region. Qatar, which shares its only land border with Saudi Arabia, has rejected the accusations, calling them 'unjustified' and 'baseless.' . . ."
Emma Graham-Harrison and Graham Ruddick, the Guardian: Al-Jazeera journalists: 'This isn't the first time we've come under threat'
Daoud Kuttab, Washington Post: Why Arab states are wrong to try to shut down Al Jazeera (June 23)
Reporters Without Borders: Unacceptable call for Al Jazeera's closure in Gulf crisis
Short Takes
"The leadership of FS1 has changed, but the editorial ethos of the network will not," Richard Deitsch reported Wednesday for Sports Illustrated. "Multiple sources have told SI.com that Chief Operating Officer and Executive Producer Eric Shanks plans to continue the current editorial path of FS1, which features loud and brash sports opinion television. On Monday, Fox Sports fired Fox Sports National president Jamie Horowitz as a result of a sexual harassment probe by the company's human resources department. . . ."
"Latina Media Ventures, publisher of Latina magazine and Latin Kitchen, a Web site, laid off six of 30 employees on Friday as the struggling properties scramble to make payroll," Keith J. Kelly reported Tuesday for the New York Post. "Insiders, without a paycheck for nearly a month, got paid on June 30 for the pay period ended June 15, they said. Pay for the June 30 period is still owed, the insiders said. . . ."
Eric Deggans, television critic for NPR, was the only journalist of color to make Mediaite's list of "The 15 most Influential Media Reporters for 2017 (And Most Overrated)," posted on Tuesday. "He is perhaps the foremost expert on the relationship between the media and race — he penned the fantastic 2012 book 'Race-Baiter: How the Media Wields Dangerous Words to Divide a Nation' — at a time when such issues are at the forefront of the national conversation," the site said.

The Richmond (Va.) Free Press, an African American weekly, disagreed with Mayor Levar Stoney's proposal to add "context" to the city's giant Confederate statues. "What context can possibly change the statues' meaning and message from what was meant when they were erected following a bloody Civil War fought to keep black people in bondage? . . ." an editorial asked Friday. In Florida, meanwhile, "In a contentious meeting spanning three hours, the Hollywood City Commission voted Monday night to begin the process of changing the streets named after three Confederate generals that lie in the heart of the city's African-American neighborhood," Alexandria Bordas reported for the Miami Herald.
Producer/director Jennifer Takaki is producing a documentary on photographer Corky Lee's stellar career along with co-producer Stan Nakazono, Louis Chan reported Tuesday for AsAmNews. "Photographic Justice: The Corky Lee Story is described as 'a timely and intimate portrayal of a photographer on a quest to ensure that the rich tapestry of Asian American life – its struggles and celebrations – is preserved, and documented in mainstream media.' . . ."
"A teen sentenced to life in prison for gunning down a journalist in a Queens bar 25 years ago says he deserves a second chance," Andrew Keshner reported Tuesday for the Daily News in New York. "It's cruel and unusual punishment to throw a minor in prison with no chance at parole, Wilson Alejandro Mejia-Velez argued in papers filed in Brooklyn federal court. Mejia-Velez was 17 when he pulled the trigger in 1992 on Manuel de Dios Unanue, who had angered a Colombian cartel leader. . . ."
"On Monday morning, NBC News tweeted that archaeologists had finally discovered the sleeping quarters of Sally Hemings, an enslaved black woman who was forced to work for founding father and former United States President Thomas Jefferson," Anthony Smith wrote Monday for mic.com. "There was one glaring problem with the tweet: It referred to Hemings, who most historians believe bore at least six of Jefferson's children, as his 'mistress.' In reality, she was his slave. Twitter users quickly began replying to the tweet. . . ."
Reporters Without Borders said Friday it was "concerned about the Ugandan government's creation of a team of experts to closely monitor social networks, fearing that it will be used to restrict freedom of expression and silence critics. In a country where social networks are nowadays widely used to circulate news and views, do the authorities want to monitor better in order to punish better? . . ."
"A generation after Hong Kong was handed back to China, the level of media freedom in the former British colony has never been so low," Reporters Without Borders said on June 27. "Physical violence against journalists has declined in recent years but control of the media continues to grow despite the emergence of a few independent but fragile online media outlets. . . ."
---
Support Journal-isms Go Fund Me page 
Richard Prince's Journal-isms originates from Washington. It began in print before most of us knew what the internet was, and it would like to be referred to as a "column." Any views expressed in the column are those of the person or organization quoted and not those of any other entity.
Send tips, comments and concerns to Richard Prince at journal-isms-owner@yahoogroups.com.

Follow Richard Prince on Twitter.
Like "Richard Prince's Journal-isms" on Facebook.
Journal-isms is originally published on journal-isms.com. Reprinted on The Root by permission.