Even if President Vladimir TrumPutin doesn't believe any of the intel suggesting that Russians hacked the U.S. election, he has to know that Russian President Vladimir Putin is not America's friend. So in their first reported meeting (because who knows how many times the two met during TrumPutin's trip to Russian brothels?) during the G-20 summit in Germany on Friday, why is the U.S. president acting as if he has a schoolgirl crush on Putin? In fact, during public remarks before their closed-door meeting, Trump noted that it was an "honor" to be with Putin.

"It's an honor to be with you," Trump said.
"I'm delighted to meet you," the Russian leader replied, the New York Times reports.
WTF?!
Trump isn't hiding his love for Putin, any more than fat kids can hide their love for cake. Since taking office, Trump's been fighting for Putin and arguing for what a great guy Putin is. Their meeting was only supposed to last some 30-45 minutes, but it's gone well past 90 minutes (and counting). Unless Trump is telling Putin that he will bust his ass if he ever hears that Russians have interfered with America's voting, what else could they have to talk about?
G/O Media may get a commission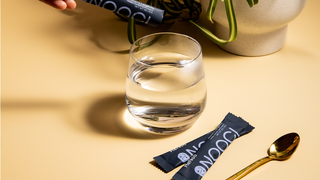 I'm sure the U.S. president is fawning over the Russian dictator's suit and the cut of his jib (whatever the hell that is). I'm sure he's complimenting Putin's hand placement during Trump's first 150 or so days as Putin's puppet, but seriously, what are these two men, who are supposed to be opposed to each other, talking about?
If the Trump administration is not colluding with the Russians, then they're doing an extremely poor job of showing it. Trump has to know that the optics of an elongated meeting with the Russian president, while intelligence agencies and countless news outlets are investigating the Russia-Trump connection, looks bad. But does Trump care? Has he ever cared? For Trump, putting on a good showing for the Russians seems to be the American president's only concern.
This story is ongoing; check back for updates.
Read more at the New York Times.