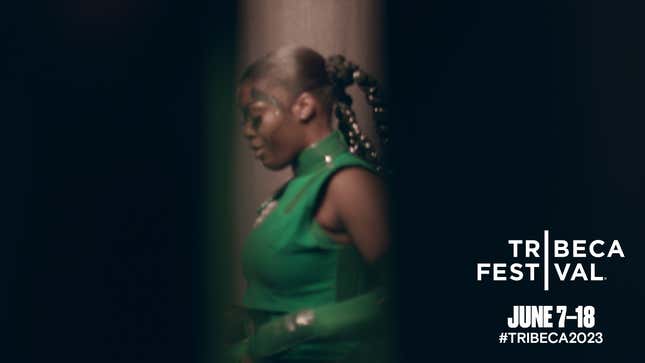 For the third consecutive year, the legendary Tribeca Film Festival celebrates the intersection of Juneteenth and Hip Hop's 50th anniversary with its "Expressions of Black Freedom" program. This includes an array of groundbreaking films, including the world premiere of All Up in the Biz, a documentary about New York hip-hop icon Biz Markie.
If You Take One Lesson From Juneteenth, Let It Be This One
Cinnamon, a film directed by Bryian Keith Montgomery Jr. and starring Damon Wayans and Pam Grier, will also have its world premiere. Other movies like Cypher takes a daring look at the professional trajectory of Tierra Whack while For Khadija serves as a love letter from rapper French Montana to his mother.
Classic Black films, including New Jack City and How Stella Got Her Groove Back, will be accompanied by panels featuring the likes of Mario Van Peebles and Angela Bassett, respectively. Senior Programmer Faridah Gbadamosi tells The Root it's imperative to let Blackness exist in a multidimensional fashion.
"One of the things that we are trying to explore as an evolution of our Juneteenth program is what does Black freedom actually mean? Cause that's what Juneteenth was actually celebrating," Gbadamosi says. "So one of the things we're trying to do is thematically look at ways in which we see people celebrate Black freedom and what that looks like on screen and it can be many things.
"It could be the ability to be in a horror film and have a conversation about how we're constantly being killed in it. What does it mean for us to own that narrative... to own our realities? Or it could mean a movie like Cinnamon in which we have a singer who just wants to escape her life as a gas attendant and the thing she does to break free. It's Gloria Gaynor embracing her voice and changing the musical stylist that she wants to do and her journey. We're kind of just exploring the different ways that that looks."
In addition to films and panels, Tribeca Film Festival is also holding a Masterclass hosted by the Blackhouse Foundation and Diverse Representation to discuss the the importance of people of color as talent representatives. Gbadamosi doubles down on the need of using these spaces to have such vital conversations.
"If there's no one who's really there who can advocate on your behalf, who can speak the same language as you, no Black publicists or publicists of color in general, it really makes it hard for your work to really get out there. So we all kind of agreed that this would be a really great conversation for us to have for not only the creatives who are trying to figure out how to get representation, but also for those who are interested in being in the industry."
Ultimately, Gbadamosi hopes this year's events will show how inherently complex Blackness truly is. "One of the things that we kind of struggle with is the idea of Black representation being the end all be all for Blackness. We don't define whiteness through films whereas with Blackness, it's [discussed] as if Black culture could only be one thing. As we move forward, I'm hoping that we get to a space in which we explore within it and not just try to define it as one thing."