(The Root) — Hip-hop is to New York City what country music is to Nashville. A cool way to explore rap's evolution in the Big Apple is to take a trip with Hush Tours, a company that specializes in hip-hop history and lore with an eye to the vibrant black and Latino communities from which the culture is derived.
With a selection of comprehensive tours that range from $32 to $68 and span four of the city's five boroughs (from the Bronx and Manhattan to Queens and Brooklyn), Hush features excursions led by a rotating crew of hip-hop pioneers. Icons such as Grandmaster Caz of the Cold Crush Brothers, Kurtis Blow, DJ Red Alert, Ralph McDaniels of Video Music Box (the New York City precursor to Yo! MTV Raps) and the genre's legendary DJ Kool Herc offer their unique and informative firsthand accounts.
On a recent steamy Saturday, I embarked on the four-hour Birthplace of Hip-Hop: Harlem/Bronx Bus Tour, helmed by the charismatic and extremely comical Grand Master Caz who was assisted by B-boy, graffiti artist and onboard DJ Nelson "Chief69" Seda. My sister and I, the only locals on the tour that day, boarded an amply air-conditioned luxury bus in midtown Manhattan, along with several tourists from the U.S. and Europe. Thumping from the speakers was Jay-Z's "Empire State of Mind."
Once we were settled, Caz gave a warm greeting. "Welcome, welcome, welcome! Welcome to Hush Tours, the original and only hip-hop sightseeing tour on the planet. There is no other! And if you hear of any other, please let us know. We'll send some people over there." He then asked, "What is hip-hop?" and pointed to me for a response.
Caught off guard, I began a rambling explanation. "Hip-hop is a New York, um, Bronx-based art form, with Jamaican-style toasting influences, big sound systems … "
Caz stared at me, eyes glazed over, and broke into a snore as laughter erupted from the crowd. "She's on the right track," he admitted, while pressing the crowd for more succinct definitions. "It's a culture!" someone blurted out. "It's the pulse of the streets!" another intoned. "It's an attitude!" replied another.
G/O Media may get a commission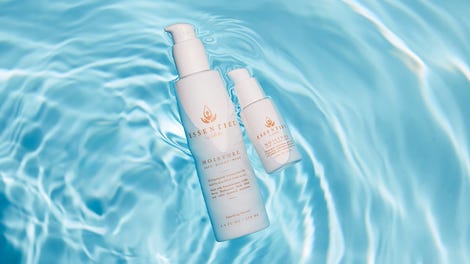 20% off
Essentiel by Adele
Caz smiled broadly at the responses and then offered an analogy. "Hip-hop is like a table," he said, "and the four legs of the table represent its four elements, deejaying, emceeing, break-dancing and graffiti." He continued with a lecture on hip-hop's roots, quizzed us on trivia, gave a young tourist a B-boy-style makeover — complete with Kangol, Cazal sunglasses and a thick gold dookie chain — and broke into rap for several musical interludes throughout the trip.
Our first destination was 106th Street and Park Avenue in Spanish Harlem, home to the Graffiti Wall of Fame. Here, along yards of wall space bordering a school playground, are dazzling works by a select group of some of the city's most renowned graffiti artists. The art lasts for a year, with new works going up every August during a two-day graffiti event. One block over we gathered on a basketball court to learn about the art of break dancing, watch a demonstration and learn some moves with Chief69, who was joined by fellow B-boy Jayson "Might Mouse" Vasquez.
The final part of the tour took us to the bridge, literally. As we crossed the Willis Avenue Bridge to the Bronx, Caz recalled the Bridge Wars, the famous rivalry between Bronx rapper KRS-One and MC Shan of Queens, while Chief69 blasted Shan's "The Bridge." followed by Boogie Down Productions' "South Bronx," to the delight of many onboard.
A quick group photo in front of Yankee Stadium was followed by what I consider the pilgrimage part of the tour: a visit to the apartment building at 1520 Sedgwick Avenue, where, on August 11, 1973, in a rec-room party for his sister, 16-year-old Clive Campbell, later known as DJ Kool Herc, debuted a new deejaying style that would become the foundation of hip-hop's sound.
As we congregated near the building's entrance, Caz broke into a detailed narrative about that first hip-hop jam and the sensation it caused throughout the neighborhood. Our last stop in the Boogie Down was, fittingly, the Bronx Walk of Fame, where borough notables including several hip-hop legends such as Grandmaster Flash, Kurtis Blow, break dancing originators the Rock Steady Crew, Caz and most recently Fat Joe are immortalized with novel street signs.
Hip-hop culture didn't predate graffiti, but it certainly used the vibrant displays to make a mark, especially early on. If you consider classic tagging, wheatpaste posters, yarn bombing and the like to be works of art rather than vandalism, then Graff Tours is for you. These mostly walking excursions (bike, limo and hybrid car tours are also available) provide an in-depth look at past and present graffiti scenes throughout the city, as well as the galleries showing street art.
You can even perfect your own tagging skills in artist-led workshops. Graff Tours occur in several New York neighborhoods, including the Lower East Side, SoHo, Chelsea and Harlem, and the borough of Brooklyn. They range in price from $20 for a Chelsea Street Art and the High Line Tour to $350 for the Luxury Limo Graffiti Tour.
Urban historian and tour guide Matt Levy of Levys' Unique New York Tours views graffiti as an agent of change. "I've always been interested in the history of how neighborhoods transform from post-industrial, derelict wastelands to boutique-ified, creatively attuned gentrified communities," says Levy, a Brooklyn native. "I feel that graffiti acts as an effective catalyst for connecting these two worlds."
His NYC Artists Tour: From Graffiti to Galleries explores what he calls "outdoor galleries," as well as the city's most interesting and iconic sections. Private and family walking and subway tours range from $150 to $1,100, depending on the number of people and duration, while private and family Honda CR-V tours cost from $200 to $750. The thing to remember about street art is that it's fleeting. Catch it while you can, because it's likely to be gone in a New York minute.
Julia Chance is a Brooklyn, N.Y.-based journalist and the author of Sisterfriends: Portraits of Sisterly Love. Follow her on Twitter.