To hear Principal Peggy Aitchison of Etobicoke School of the Arts tell it, she was just trying to track gaps in educational support and achievement. So she crafted a list of students which she she shared with other staff at ESA in November. The issue? The list comprised only the school's black students—including its valedictorian.

Toheeb Jimoh Talks The Power, Acting With Toni Collette, & Ted Lasso on That's So Random
As the Canadian Broadcasting Corporation (CBC) reports, after photos of the list were leaked by a teacher in February, Aitchison received intense criticism from students, their families, and the community for her "black list." Four months later, Aitchison has"quietly announced she will be transferring schools" this week, in an email sent while graduating students were at prom.
Some people say it's still not enough.
Marlee Sansom, a senior at the school and its valedictorian, wants to know why the list was created in the first place—especially since her inclusion on the list made Aitchison's excuse of "tracking achievement gaps" seem all the more implausible. In addition, the CBC reports, the list only had names—students who saw the list say there were no marks on the list identifying academic standing or success.
G/O Media may get a commission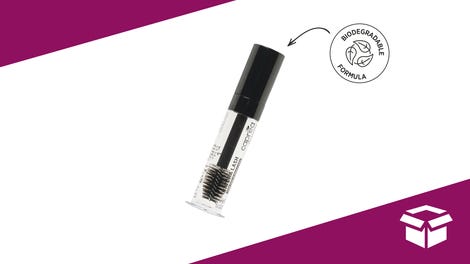 It's $8
20% Off Lash + Eyebrow Serum 2.0 - Caprea Beauty
What the list did include, according to parents and students who have seen it, are designations for a student's ethnicity. Allegedly, Aitchison categorized students according to their ethnic identity, like "African," "Caribbean," "black," and "mixed race."
They also said Aitchison appears to have scanned through the school yearbook in order to identify all its black students.
"At our school, black students exceed performance expectations, and because it's not a diverse school they have to work twice as hard," Sansom told CBC Toronto.
She and others say the "black list" is clearly discriminatory and ought to be a fireable offense, and that Aitchison's transfer is too light a punishment.
"Transferring someone just means they get a new start, a fresh start, and she can just redo that trauma somewhere else," said the 18-year-old.
According to Newsweek, alumni from the school created a petition calling for Aitchison's resignation. And George Brown, a paralegal and parent whose son appeared on the list, told CBC Toronto that he's filing a human rights lawsuit against Aitchison and the Toronto District School Board (TDSB) over the list.
"The more we looked into her background, the more we find out there's other issues that should've given the board some indication that there's something wrong with this person's vision for the people that she's in charge of," he told CBC. "It all points to the fact that her moral authority to lead had been compromised."
Aitchison called the list "a limited, flawed and ultimately inappropriate approach to identifying gaps in supports" adding that she "retracted" the list after it was perceived to be based solely on race. The TDSB, meanwhile, issued a statement saying it didn't support Aitchison's tactics, and was working to ensure race doesn't affect their students' opportunities or achievements.