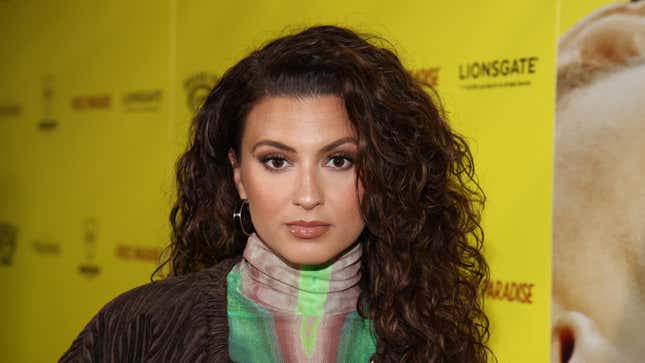 Updated on 8/1/2023 at 6:45 a.m. PST: 
There is good news to report when it comes to singer Tori Kelly as it relates to her recent hospitalization for blood clots.
Small Town Horror Story: The Mississippi Burning of Three Anti-Segregationists
According to TMZ, the popular artist has been released from Cedars-Sinai Medical Center and is at home resting. Doctors are still unsure what caused the clots but Kelly will still be monitored via regular checkups in the meantime.
Updated on 7/27 /2023 at 7:00 a.m. PST: 
Tory Kelly is speaking out following her hospitalization for blood clots earlier this week.
In a post to her official Instagram and Twitter, Kelly thanked the doctors and nurses working to help heal her and her fans for the outpour of love and support.
"Hi friends...as you may have heard I'm dealing with some unexpected health challenges. It's been a scary few days but I can feel your prayers & can't stop thinking about you," Kelly wrote. "I'm feeling stronger now & hopeful but unfortunately, there are still some things to uncover. I'm so grateful for the amazing doctors and nurses who've been looking out for me."
She continued:
Of course I'm heartbroken about all of the things I had planned for this week of releasing my EP, but I know my health must come first. Until I see you again, I still want you to enjoy a project that represents the happy place I've been in the last few years. I won't let this hurdle prevent the music from being yours on Friday.

I love you all so much & I am truly overwhelmed by all of the love & care I have received. Thank you from the bottom of my heart, love Tori.
See the original story below.
Prayers are needed for the family of Tori Kelly, as it's been revealed the popular singer has been hospitalized for blood clots after passing out over the weekend.
According to People, Kelly and her friends were enjoying a night out in downtown Los Angeles on Sunday when the singer's heart rate suddenly increased and she passed out. She was thankfully transported to Cedars-Sinai Medical Center where doctors found blood clots around her legs and lungs. Sources have told also told TMZ that the Unbreakable Smile singer's condition is "really serious" and that she's allegedly "in and out of consciousness."
Additionally, on Tuesday, Kelly's husband is holding strong to his faith and belief that his wife will get better. In an Instagram story post late on Monday, Murillo posted a snippet of his wife's verse on Justin Beiber's 2021 song "Where Do I Fit In?"
"When I'm all alone and fear is all I see / Sittin' in the silence with these insecurities / And then you remind me, you're holdin' me tight / And you love me completely, you're always by my side," Kelly sang in the clip.
The singer-songwriter had just made her return to music under her new label, Epic Records, a few months prior according to Billboard. In March, she released her hit single "Missing U," which marked her first release since her popular holiday album A Tori Kelly Christmas in 2020 and Inspired by True Events back in 2019.
The Root continues to send prayers, good thoughts and positive vibes towards Kelly and all those who know and love her. Hopefully, she'll be back on her feet in no time.