(The Root) — When we're commemorating the decades-long anniversaries of TV shows and films, it's always fun and important to remember the moments, characters and quotes that make those works of art stand the test of time. Here at The Root, we've marked anniversaries of The Cosby Show, Do the Right Thing, Jungle Fever and She's Gotta Have It, among others.
This time we take a moment to celebrate the 20th anniversary of Boomerang, which was released the first weekend of July 1992. Eddie Murphy played Marcus Graham, the hip, high-powered ad exec with a sexual bravado that could not be matched. That is, until he met Jacqueline Broyer (Robin Givens), a beautiful woman who knew what she wanted — and how to get it — from a man. The film's all-star lineup is rounded out with Halle Berry, who, at the time, was playing second fiddle to Givens; and Marcus' best friends, Tyler (Martin Lawrence) and Gerard (David Alan Grier).
Here are 10 of the funny and emotional moments that have made this comedy a classic. From the bromance among Murphy, Grier and Lawrence to Marcus' sexual conquest of a puppy-loving lady with "hammer time" in her shoes to witnessing Eartha Kitt lure Mr. Graham into her boudoir at Lavender Hill, Boomerang was filled with several unforgettable scenes.
Take a look at a few of our favorites below. And since the movie is so quotable, tweet us your favorite lines @TheRoot247 with the hashtag #Boomerang20.
1. A Dog Searches for His Dog
Marcus is definitely quick on his feet. Within seconds of spotting a beautiful woman, he gets a dog leash, puts on a puppy-dog face and calls for his imaginary dog, Kirby. Christy, Lela Rochon's character, fresh from head to toe in white, with her hair blowing in the breeze, can't help taking pity on him and giving up the digits when she sees he's so upset about Kirbster.
G/O Media may get a commission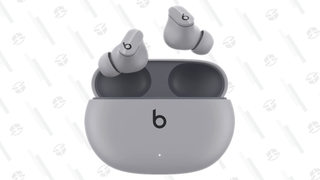 2. Jacked-Up Feet Are a Deal Breaker
Marcus is a perfectionist when it comes to his women, from their head all the way down to their toes. He didn't seem to have a foot fetish per se, but when he discovers Christy's corn-covered toes, he carefully slips right out of her sheets.
Like The Root on Facebook. Follow us on Twitter.
3. Seduction, AARP Style
It just can't get dark enough for Marcus in the bedroom at the Lavender Hill home of Lady Eloise (played to perfection by Eartha Kitt). He's dying to head up her company's marketing department and is reassured over and over, more or less, that if he drops his trousers, the position is all his. (When he doesn't get the job, it's obvious that the only position Lady Eloise was concerned about had everything to do with his "body of work" outside the boardroom and inside the bedroom.) As she begs him to loosen up and get comfortable, women of all ages can't help admiring Ms. Kitt's perfectly toned legs. (She was 65 when the movie was released.)
4. Now Who's the Mack?
If Marcus fancied himself a mack daddy, then Robin Givens' Jacqueline was his female equivalent. In this scene, she seductively blows in his eye to prevent an eyelash from falling in. "When I seduce you — if I decide to seduce you — don't worry, you'll know." Gold star for Jacqueline!
5. Toe-Curling Sex
As evidenced by this 54-second NSFW scene, Jacqueline definitely put it on Marcus. She took control and by the end had the "mack daddy" sucking his thumb like a baby. If the scene had continued for 10 more seconds, he would have been in the fetal position. Enough said.
Like The Root on Facebook. Follow us on Twitter.
6. Strangé's Sexual Essence
Considering Strangé's avant-garde and all-about-me aura, it's a wonder that she was chosen to replace the quietly seductive Lady Eloise as the new face of the company. As Strangé, played by disco diva Grace Jones, takes a whiff of the new perfume that is supposed to be the "essence of sex," she dares to rub her black lace thong all up in Miss Celie's daddy's face. (Yep, same guy!)
7. You Know You Want This …
At this point, Marcus has sexed up Lady Eloise and Jacqueline, so Strangé wants to be the third lucky lady to witness his sexual prowess. After he politely declines, she accuses him — and half the other men in the restaurant — of being gay. How dare you resist Strangé (NSFW)?
8. Mushroom Here, Mushroom There, Mushroom, Mushroom Everywhere
John Witherspoon may play the same country-uncle role in all of his films and TV shows, but in Boomerang we can't help admiring his style. If there's such a thing as an outfit matching too much, Gerard's dad doesn't want to hear about it.
9. Brotherly Love
Best friends Marcus, Gerard and Tyler encounter a ridiculous suit salesman who feels the need to tell them that the store doesn't keep cash on hand, they don't give refunds and there isn't a layaway plan.
10. Sing It, Toni
If you don't remember anything else about this film, you'll remember Halle Berry reading Marcus like a book after he steps out on her to double-back to Jacqueline. She took a line from "Love Shoulda Brought You Home," penned by Kenneth "Babyface" Edmonds and Antonio "L.A." Reid and sung by Toni Braxton (it launched her career) for the film's soundtrack. We couldn't find an embeddable version of this scene, but here's a link to it. Her powerful, from-the-heart monologue is worth writing out line for line:
I might not be all glamorous, and I don't have hair weaved all down my back.
But let me tell you one great thing about me, all right. I've got a heart.
And you know the bad thing about having a heart?
It gets broken when you deal with people like you, Marcus. Now stay the f—- out of my life.
Erin E. Evans is a writer in New York. Follow her on Twitter.