Like many people, hip-hop was my entryway to a lot of the music I know and love today. Through the use of samples, I made my way into various genres of music and discovered the lifeblood of artistry on several continents. Similarly, it enabled me to become more well-versed in American treasures.
One such treasure is Aretha Franklin, who passed on Thursday, after a battle with cancer at the age of 76. Because I grew up in a black household that went to church every Sunday, I knew Aretha Franklin's music, particularly her gospel stylings. Nearly every man, woman and child in America knows her version of "Respect." And "Chain of Fools." There are several songs of hers that you can rattle off by name without having to really think about it. Her definitive version of "(You Make Me Feel Like) A Natural Woman" should be bronzed. I don't even need to play it to know and feel every note of it.
When she sings the opening lines, "You're a no good ..." on "I Never Loved A Man (The Way I Loved You)," I feel bad. And I didn't do anything to her at all. I promise. Aretha Franklin was, is and will always be a part of the fabric of both black music and the American music community.

And she's especially vital to the hip-hop world. Her songs have been sampled at length and really drew me into her catalog. For instance, her version of "To Be Young, Gifted and Black" is not the first version I'd heard; Donny Hathaway's rendition of the Nina Simone song is. But her version is the one sampled by DJ Premier for Heavy D's 1993 song, "Yes Y'all," on his Blue Funk album.
Until then, I'd never heard her version. And, oh my goodness do I love that beat. It was used on Gang Starr's "92 Interlude" and Blackstreet used that same sample for their song, "Physical Thang." It made her version the one I loved most just for the two-second snippet, never mind that her version is perfect without the sample. Rapsody recently used it to body her song, "Laila's Wisdom," the opening title track on her latest release.
And who can forget Franklin's song, "One Step Ahead," which created the sound bed for Mos Def's undeniably classic song, "Ms. Fat Booty." Or Kanye's sampling of the intro to "Call Me," to create Slum Village's highest charting song, "Selfish." One trip to whosampled.com and throwing Aretha Franklin into the search bar will give you hours and hours of music where her songs were used to create the instrumental.

In fact, "Call Me" is a perfect example of how you don't know a song exists until you hear the sample and then you can't live without the original ever again. Aretha has tons of those songs. And while the music itself helped create dozens of new songs in a wholly different genre, it's impossible to dive into her catalog and not lose yourself in her voice, making it easy to understand why she was dubbed the "Queen of Soul," a title she never relinquished.

Her fingerprints are all over hip-hop because she was such a prolific artist. Any artist with a catalog as huge as hers was bound to become a focal point of crate diggers, especially in the early days of hip-hop; her songs are filled with drum breaks and beautifully crafted segments of open music.
G/O Media may get a commission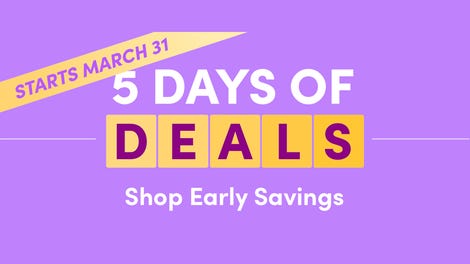 Sale sale sale
Early Savings - Wayfair's Five Days of Deals
But to learn of Aretha through hip-hop is to be drawn to her entire catalog, from gospel to secular. In fact, that's how I ended up falling in love with what ultimately became her biggest-selling album, the gospel album Amazing Grace. The last minute of the song "Wholy Holy" consumed my life for a solid week, forcing me to listen to the whole album on repeat for weeks.

To Aretha, I say a little prayer for you and thank you for helping make my favorite genre better and helping to lay the foundation.
You are appreciated. Rest in power, Queen.
Aretha Franklin, the Queen of Soul, Has Died at 76