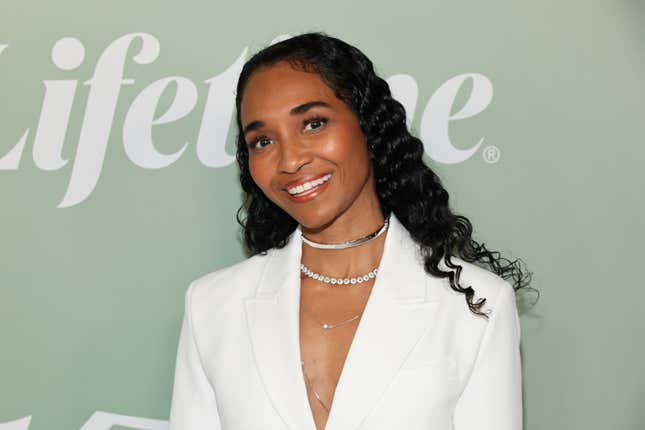 You'd think that as one of the most successful acts in music, TLC would have their pick of magazine covers. However, Rozonda "Chilli" Thomas is revealing the truth about how the group was treated during its heyday. On Tuesday, while accepting the Legacy Award at Variety's Power of Women event, the "Waterfalls" artist explained how difficult it was for the trio to get the same respect as their counterparts.

Making Love Songs: The Story Behind Method Man's "All I Need"
"When you are a woman of color, it's real hard—it's a huge struggle," she said. "I'll always remember when 'No Scrubs' came out and it was actually our first number one…I always wanted to be on the cover of Rolling Stone magazine…we didn't get the cover. I won't say who [got the cover], it's okay because he deserved it too, but we also did. The message was, 'The last time we had someone Black on the cover, it didn't really sell well.'"
Looking back now, we can all see how ahead of their time TLC was. The way they blended T-Boz and Chilli's vocals with Left Eye's raps was flawless. When those first few notes of "Creep" hit, you know you're getting something special. Their music doesn't sound dated, it's timeless. That's why they sold over 85 million records. And that's back when you had to go to the actual record store and buy a CD. Despite the obstacles they faced, Chilli stated that the group's self-belief never wavered.
"I have to say that just because you hear many 'nos' does not mean that you don't have the talent because you do. We never stopped believing in ourselves and each other," Thomas said.
As frustrating as this revelation is, it's not surprising at all. Why do you think it's a major story every time a Black woman is on the cover of Vogue, or Sports Illustrated, or Harper's Bazaar, or People? It's because it's still a struggle to get representation on those covers. And before you try and tell me this sort of outside validation isn't important, allow me to explain. Like awards, recognition on the cover of major publications signals to the rest of the industry that you are at a certain level of success, which leads to more money and work. For example, if Rolling Stone chooses Eminem, the Backstreet Boys or Ricky Martin over you, it sends a message that you are not on their level. As successful as TLC were, it's very clear that they should have been even bigger. They also don't get the credit they deserve for being groundbreaking female artists. Without TLC there would be no Nicki Minaj; Cardi B; Latto; Dua Lipa; Saweetie; or Megan Thee Stallion.
Lucky for us, T-Boz and Chilli will reveal their story in the new two-part documentary TLC Forever. It premieres Saturday, June 3 at 8 p.m. on Lifetime.