Time magazine says that its annual list of "The 100 Most Influential People in the World" contains those who "inspire us, entertain us, challenge us and change our world" and have "created a ripple effect in countless fields." Divided into categories based on the nature of their contributions (pioneers, moguls, leaders and icons), it includes some individuals you know well, and some you probably haven't heard of.
LeVar Burton Is Still Championing Literacy In "The Right to Read"
President Obama is there — that's no surprise. For the first time since 1999, Oprah Winfrey didn't make the list, but Nigerian President Goodluck Jonathan did, along with Fatou Bensouda, chief prosecutor of the International Criminal Court; Jamaican Prime Minister Portia Simpson Miller; and University of Maryland educator Freeman Hrabowski. Black entertainers on the list include Rihanna, Viola Davis and Raphael Saadiq.
President Obama wrote the short tribute essay to honoree Warren Buffett, the inspiration for his "Buffet rule" approach to taxation of billionaires and millionaires. It includes this:
But it's fair to say that things got a little better for Warren Buffett after that. His shares recovered, he sold them for a small profit, and he has spent the seven decades since in a relentless search for value. Warren has seen countless financial fads come and go. Through them all, he's sought companies with real promise and invested with integrity.
G/O Media may get a commission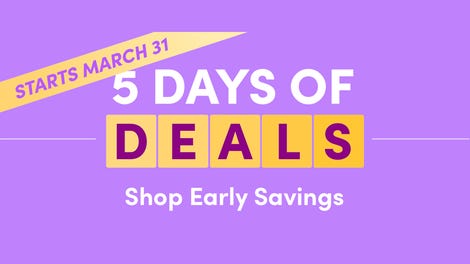 Sale sale sale
Early Savings - Wayfair's Five Days of Deals
Clearly, it's a winning formula. Today Warren is not just one of the world's richest men but also one of the most admired and respected. He has devoted the vast majority of his wealth to those around the world who are suffering, or sick, or in need of help. And he uses his stature as a leader to press others of great means to do the same.
Read the entire list at Time magazine.