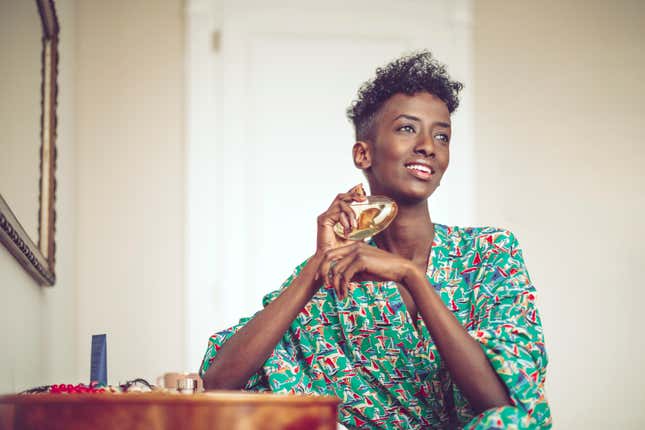 Let me start this off by saying that I'm by no means a fragrance expert. I just know what I like and what I don't. Most of the perfumes I wear have been gifted to me – except for a bottle of COCO I bought in my twenties to celebrate getting my first big girl job.
Georgia Nurses Thought It Was Smart To Mock Patients on TikTok
That is, until a friend recommended SOL Cheirosa '62 from Sol de Janeiro. Perfume is something very personal. So I was hesitant to try something just because a bunch of people on social media were raving about it. Especially when the fragrance notes, including pistachio, almond, vanilla and salted caramel, sound more like an ice cream sundae than something I'd want to spray on my body. But I decided to see what all of the hype was about – for work, of course.
From the start, the perfume looks like a party in a bottle, with a fun gold disco ball-looking top. But the surprise inside was even more impressive – a delicious, sunny scent that is subtle enough to turn heads without being too overpowering. Something about it just feels like summer.
And it has become the talk of TikTok. User @ariellemonai says the perfume will get you "licked like hot Cheeto dust on fingers." Even Bethenny Frankel proclaimed that the scent made it onto her perfume tray.
But at $78 for a 50 ml bottle, the internet has been looking for less expensive dupes that smell just like it. And because I'm always looking for ways to save a few coins, I thought I'd check out a few. These were my favorites:
Brazilian Crush Cheirosa 62 Perfume Mist





For one of the best dupes, look no further than Sol De Janeiro for their Brazilian Crush Cheirosa 62 Perfume Mist. It has the exact same notes as the perfume, but it comes in much cheaper at $24 for a 90 ml bottle. My only complaint is that the scent doesn't last as long as the perfume, so you'll either need to layer it with their popular Brazilian Bum Bum Cream or keep it in your bag to spray throughout the day.
Sunset Glow - Bath & Body Works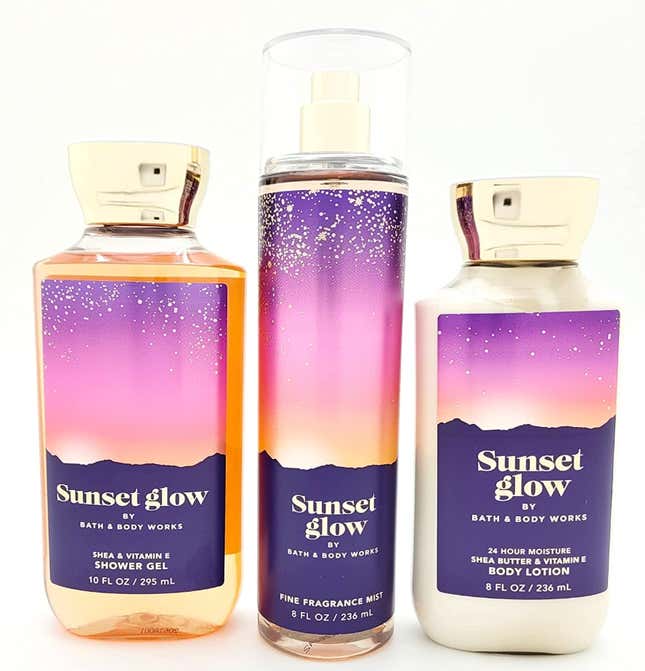 With fragrance notes of coconut, vanilla and moonflower (whatever that is), influencers agree that Bath & Body Works' Sunset Glow is one of the closest dupes you'll find on the market. And although it isn't sold in stores anymore, it is available on Amazon. In fact, you can buy a 3-piece bundle with a 10 fl oz Shower Gel, 8 fl oz Fragrance Mist and 8 fl oz Body Lotion for $39.99 to layer on your scent and make it last all day long.

Tropic Glow Whipped Body Butter - Tree Hut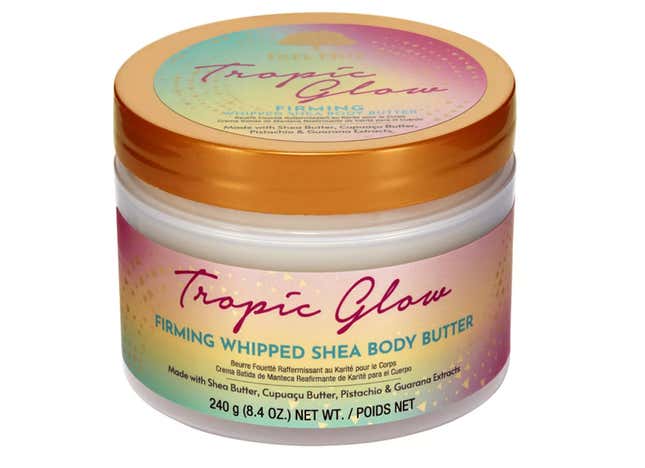 Shea butter is one of my all time favorite moisturizers. So you can imagine how excited I was to find Tropic Glow Whipped Body Butter from Tree Hut. With hints of almond and Sandalwood, it gets pretty damn close to Sol 62. You can grab this one at Target at $10.99 for an 8.4 oz tub.

Brazil Nut Body Butter - Trader Joe's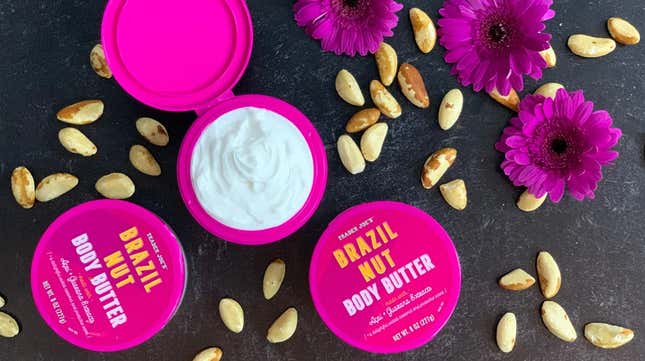 If you didn't already love Trader Joe's, you will when you get a whiff of their Brazil Nut Body Butter. You get the same delicious hints of salted caramel, pistachio, coconut and vanilla as Sol 62 in a creamy body butter that will leave your skin feeling smooth all day. At $5.99 for an 8 oz tub, you can afford to stock up. And you'll probably have to, because this is a limited product. Catch it when you can.