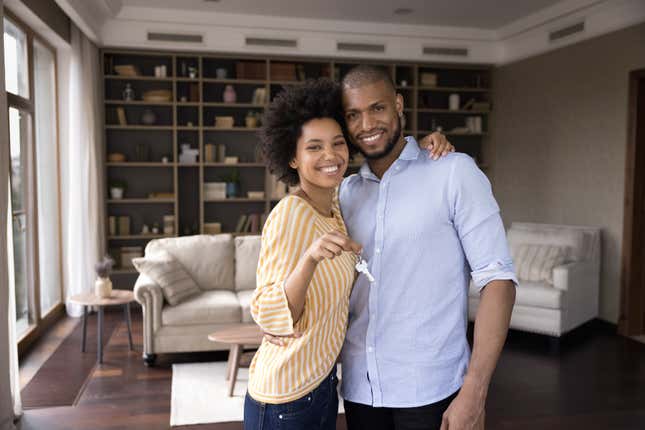 If you live in a city like New York or San Francisco, you might compare the odds of homeownership with something like seeing a total solar eclipse, being struck by lightening, or winning the lottery. But one Black millennial is out here to let you know that owning a home might be easier than you think – even in an expensive city.
Georgia Nurses Thought It Was Smart To Mock Patients on TikTok
Shayla Mulzac is a Brooklyn-based influencer who uses social media to promote Black homeownership as a source of equity and generational wealth. Her TikTok videos break down the basics in a way that even the most financially illiterate (like myself) can understand. And after checking out a few of her posts for myself, I can honestly tell you that I'm holding on to hope that I may be able to purchase a home in New York City in this lifetime.
But she doesn't mince words. Mulzac admits that while owning a home is not beyond the realm of possibility, it is not for the lazy. There is maintenance involved. Things may need to be fixed or upgraded over time. But Mulzac argues that the energy that comes with owning a home is no different than what is required to take care of your hair or raise a child. And once you get the hang of it, she promises that your home will be a great source of passive income and one big ticket purchase you'll be glad you made.
My favorite video is a February 11 explainer breaking down the steps Mulzac took to purchase her first home in Brooklyn in 2021, which received over 33,000 views on TikTok. There, Mulzac explains the numbers behind the purchase of her two-family, four bedroom, two-and-a half bath home in Bedford-Stuyvesant in the simplest of terms.
In the video, Mulzac explained that she took out a $930,000 loan ($900,000 for the home, $30,000 for renovations) for the 1700 square foot two-family property. But her $3,200 mortgage is covered by her roommate and a tenant who lives in a separate unit in the building. She also shared that by coming to the closing table with $47,000, she was able to buy down her interest rate from nearly 4 percent to 1 percent. And her information is getting lots of love from her audience, including one commenter who simply wrote, "you are goals." I don't think I could have said it better myself.