Perhaps the most consistent criticism of Tiger Woods, both before and after his nationally televised apology last month, is that he's such a control freak. And it was never more apparent than in the handling of his mea culpa, which featured select friends, a few reporters and no questions. After listening to his critics' harsh complaints, it's difficult to determine what upsets them more: the fact that he meticulously manages every possible detail, or the fact that he gets away with it.
But let's be honest. If you could, you would exert more control over situations that affect you, too. Maybe not to the point of being obsessive-compulsive about it, but you would exercise some of that power as you saw fit. And if you're highly competitive like Woods, you might derive pleasure in seeing how far you can push it, how much you can dictate conditions. By choosing the Masters for his return to the PGA Tour, Woods is proving he's still at the top of his game, still in control.
"The Masters is where I won my first major, and I view this tournament with great respect," Woods said Tuesday in a statement on his Web site. "After a long and necessary time away from the game, I feel like I'm ready to start my season at Augusta. The major championships have always been a special focus in my career and, as a professional I think Augusta is where I need to be, even though it's been a while since I last played."
Augusta National Golf Club is also the place with rules and restrictions like no other stop on the tour. There was considerable speculation that Woods would end his four-month layoff with a tune-up prior to the Masters, probably at the Arnold Palmer Invitational in Orlando, March 25-28. Besides having tremendous respect for the legendary Palmer, Woods lives just a few miles from the course and has won six of the nine times he's played the tournament (including last year). That would be perfect—close to home and a history of winning—to knock off rust in preparation for the Masters, which begins April 8.
But eschewing a warm-up is even better for Woods, in a sense. It enables Woods to satisfy the control freak and the competition freak in him. Augusta's rigid guidelines for media and fans will shield Woods from the scrutiny he'd face at, say, Arnold Palmer's tournament, where he'd be open game for every Tom, Dick and TMZ. Paparazzi and riffraff would be crawling all over the joint, which won't be the case at Augusta National, the closest thing in sports to antebellum aristocracy. "Augusta is one place in the world that you can really have control, and they will control everything from the crowds to the situation that will be facing Tiger," Palmer told the PGA Web site.
G/O Media may get a commission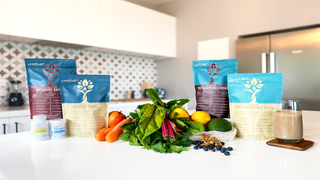 Woods' fixation on golf's major championships is legendary, so it's not shocking that he's playing the Masters. But he's so focused on breaking Jack Nicklaus' record of 18 major championships that most observers thought Woods surely would play another tournament first. He couldn't possibly expect to return from a four-month hiatus and win his sport's most prestigious tournament. Could he?
So Woods gets a cocoon-like environment and the biggest golf challenge of his career. Control and competition. That's a win-win scenario, for the sport, the tournament's broadcasters and—most of all—him. This guy is good.
Deron Snyder is an award-winning journalist and freelance writer based in Upper Marlboro, Md.
Become a fan of The Root on Facebook. Follow us on Twitter.