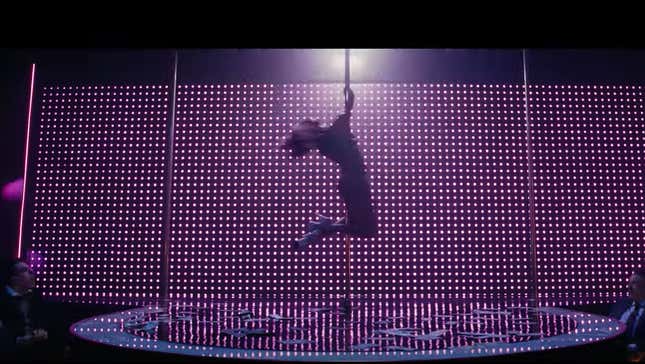 America can be a dog-eat-dog world, but what if the hungriest dogs are bad bitches?
Hustlers stars Constance Wu (as Destiny), Jennifer Lopez (as Ramona), Julia Stiles (as magazine reporter, Elizabeth), Lili Reinhart (as Annabelle) and KeKe Palmer (as Mercedes). Cardi B and Lizzo make quick, yet memorable appearances, as well.

IMDb breaks down the plot as follows:

Inspired by the viral New York Magazine article, Hustlers follows a crew of savvy former strip club employees who band together to turn the tables on their Wall Street clients.
G/O Media may get a commission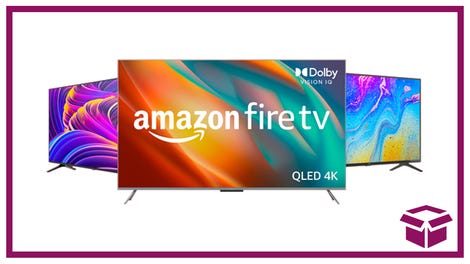 Ooh. stunning.
New Amazon Fire TVs
Hustlers introduces our heroines like the epic intro of a Pay-Per-View boxing match:
I have to admit, when I first saw the trailer, I figured it would be a trivial campy film, sort of in the vein of The Hangover franchise. What I wasn't expecting was a thoughtful exploration of tenacity, desperation, and fortitude.
From the moment Lopez grabs the pole, you can't take your eyes off of her. In fact, it is through Destiny's enchanted eyes that we first appreciate the allure that is Ramona. But, it is Lopez's dedicated portrayal that adds another layer to the stripping legend. Lopez is clearly in her element as the tough-as-nails, imperturbable veteran of the joint.

After the gang finds themselves scraping for coins following the 2007 financial crisis, Ramona comes up with a brilliant plan to stick it to the man. Sure, their criminal plan involved drugging and coercion, but from Ramona's perspective, the Wall Street guys had their fun at the dancers' expense (and exploitation) for years. After all, it's these pricks' own immoral practices that got us here in the first place. Quid pro quo.
"Motherhood is a mental illness," Ramona muses to Destiny when discussing their children. Beyond her own biological children, however, Ramona's maternal spirit also nourishes Destiny as she, quite literally, takes the naive and green stripper under her wing and wraps the despondent young woman with her flashy fur in a sweet and comforting moment. From the cash-flowing highs to the humbling lows, the film showcases sisterhood at its finest.

Speaking of sisterhood, with each frame, it becomes clear a woman is in charge of the lens. Director (and co-writer, along with Jessica Pressler, who received a credit for her "The Hustlers at Scores" NY Mag article) Lorene Scafaria snatches the sleazy nature of strip clubs from the male's gaze and flips it into an intoxicatingly powerful environment where women take command of their agency.

Vulnerable performances from Wu and Lopez combined with the comic relief of Reinhart and Palmer will have you falling in love with these ladies and leaving a hefty tip. Hustlers won't just show off a front hook on the pole, it'll hook the audience.

"This world is a strip club—some throw the money, others dance," Ramona evokes at the film's conclusion. Charge it to the game, indeed.

Hustlers swings into theaters Sept. 13.