You ever leave a movie feeling all warm inside due to the bubbling laughter in your tummy and pure joy in reaction to an underdog's triumph? That movie, for me, is Dolemite Is My Name.
Netflix breaks down the synopsis like so:

Stung by a string of showbiz failures, floundering comedian Rudy Ray Moore (Academy Award nominee Eddie Murphy) has an epiphany that turns him into a word-of-mouth sensation: step onstage as someone else. Borrowing from the street mythology of 1970s Los Angeles, Moore assumes the persona of Dolemite, a pimp with a cane and an arsenal of obscene fables. However, his ambitions exceed selling bootleg records deemed too racy for mainstream radio stations to play. Moore convinces a social justice-minded dramatist (Keegan-Michael Key) to write his alter ego a film, incorporating kung fu, car chases, and Lady Reed (Da'Vine Joy Randolph), an ex-backup singer who becomes his unexpected comedic foil. Despite clashing with his pretentious director, D'Urville Martin (Wesley Snipes), and countless production hurdles at their studio in the dilapidated Dunbar Hotel, Moore's Dolemite becomes a runaway box office smash and a defining movie of the Blaxploitation era.
Craig Brewer took the directing reigns while Scott Alexander and Larry Karaszewski penned the film's script.

Dolemite is black as fuck. It's ridiculous as fuck. And just so I'm crystal clear, both of these things are good things. Marvin Gaye's "Let's Get It On" croons over the very first frame, a fitting opener, given Moore's hypersexualized branding of his newfound persona.

G/O Media may get a commission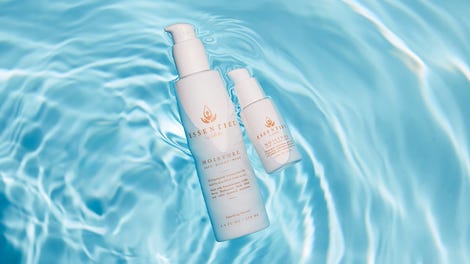 20% off
Essentiel by Adele
"I ain't got nothin' nobody want," Moore utters during the first act, encapsulating the circle of strife every creative has felt after rounds and rounds of rejection. Murphy offers a decent balance of hilarity and vulnerability, the latter of which is expertly showcased in one particular mirror shot (shouts to cinematographer Eric Steelberg) where Moore directly faces the ghosts of his younger self right before going onstage. You can't help but root for Moore's triumph, even if you don't know much about him. And if the lack of knowledge is true, you'll certainly find yourself on Wikipedia, at the very least.

As we've learned, the Blaxploitation era fostered opportunities for black actors to portray heroes instead of solely being relegated to sidekicks, villains or tertiary characters in the 1970s. Much like Moore's personal story, the genre was essentially successful at making "something out of nothing." With Dolemite, you will see an homage to that era in the vein of both Moore and Murphy's own respective comebacks.

Though Murphy is the face of the film, it is Randolph who ultimately stands out as Lady Reed. Her chemistry with the lead is endearingly red hot, especially during their Walk The Line-esque stage performances. Plus, there's a particularly heartwarming moment between the two, due to Moore's insistence on giving Lady Reed the opportunity not afforded to women who looked like her.

"The connection [for me portraying Lady Reed] is the woman who feels comfortable in her own skin and not apologizing for it and seeing how that feels when navigating this entertainment industry," Randolph told me during an intimate sit-down following the advanced screening at the 2019 Toronto Film Festival. "I think people are surprised, or impressed, or I don't know what it is. [People are sometimes] like, 'Wow, so...you're good' and [I'm] like, 'Yeah, I wear clothes the same way you wear clothes' or they're like, 'Wow, no sleeves? Really?!' and [I'm] like Yeah, absolutely.' At the end of the day, confidence and self-awareness—that's what's sexy. What I learned was how to be in a man's world and still be your own woman. Both. There's a lot of parallels here."

Snipes shines as D'Urville Martin, the overtly cocky director who deserves a movie of his own. Key (who arguably has the most energy in Hollywood) and Burgess take on different personalities with their respective characters that are much more muted than their typical brands, and I respect the range. Plus, Dolemite boasts a black comedian frat house with notable appearances by Craig Robinson, Luenell, Mike Epps and Tracy Morgan. Snoop Dogg's portrayal as the local record store DJ, along with T.I.'s appearance as a record exec is a satisfying nod to Moore's undeniable influence on hip-hop. And all of these performers are delightfully draped in the flyest of linens, headed by the iconic Oscar-winning costume designer, Ruth E. Carter.

You'll leave Dolemite with a strong desire to throw on a fur coat and do the damn thing in your own life, whatever that may be.

Dolemite Is My Name opens in select theaters Oct. 4 and will strut on down to Netflix Oct. 25.