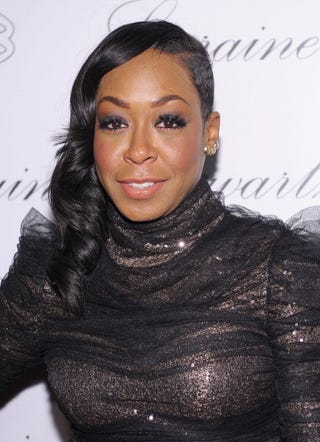 If you've missed Pam (Martin) and Rochelle (Everybody Hates Chris), then wait no longer. Tichina Arnold will soon return to television on Happily Divorced. The TV Land comedy pilot will star Fran Drescher as a woman who heads back into the dating world after finding out that her husband is gay. (It's based on Drescher's real-life story.) Rita Moreno and Robert Walden will play Drescher's parents.
After playing on two black ensemble casts, Arnold will now play the "black best friend" to Drescher. If the pilot goes well, perhaps a larger audience will get to laugh with Martin's arch-nemesis and Chris' no-holds-barred Bed-Stuy mother.
Read the rest of this story on Black Voices.
In other news: The Crisis in Egypt Intensifies.