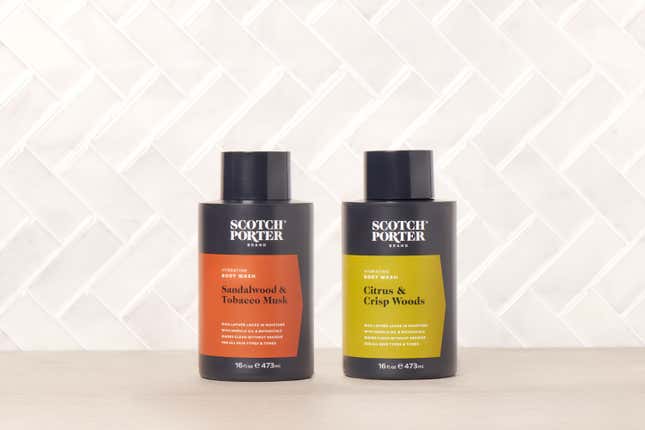 This story is part of our new Start. Build. Grow. series, a celebration of August's Black Business Month.

Scotch Porter bills itself as the fastest growing brand in the U.S. beard and hair care market, which is a feat for a company that started from scratch just back in 2015. The brand, which produces a line of self-care products with men in mind, has scaled from CEO Calvin Quallis' kitchen to being available in more than 50,000 distribution points. The Root caught up with Quallis to learn how his idea made its way to major retail shelves around the country.
It Started With a Search for His True Calling
Quallis' story starts out like many entrepreneurs who set out to be their own boss after finding themselves in an unfulfilling 9 to 5.

"I came from an immigrant family, and we were taught that you go to school, get a job and accumulate wealth so you can take care of your family," Quallis said. "So I subscribed to that. I went to college and got a job in finance that paid well. But I was miserable."

Unsatisfied at work, Quallis set off to figure out where he was meant to be. And in the process, he remembered growing up in his mother's barbershop.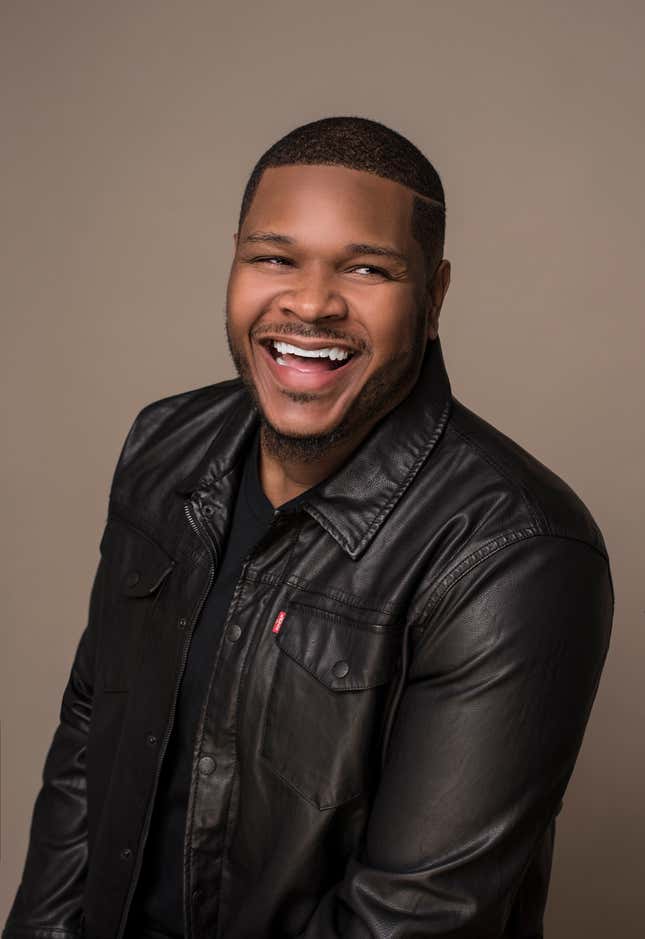 "I saw how she and the other barbers helped make people feel good about themselves," he said. "Watching folks walk in and how they walked out with this boost of confidence is what most intrigued me about beauty and self-care."

Quallis wanted to give a new generation of customers the same feeling his mother had, and decided to open his own barbershop in Newark, New Jersey, while working his finance job during the day. And as he got to know his customers, Quallis noticed many of them dealt with dry and damaged hair and beards. So he started working on a solution – in his kitchen. And with a built-in focus group in his shop, he was able to make natural hair and beard products that made his customers look and feel good.
"I could literally go home, make a product and hand it off to the barbers to use on customers the next day," he said. "I could ask them questions, get immediate feedback and then tweak it at home. That was the part of the process I enjoyed the most."
Something Like a Phenomenon
Once the word got out about his products, Quallis says people traveled from as far as Brooklyn and Connecticut to see for themselves. "I launched my website so people wouldn't have to travel all the way to Newark," he laughed.
Before long, what started in Quallis' kitchen had evolved into a national phenomenon, with Scotch Porter offering a full line of plant-based products for the hair, skin and beard at Target, Walmart and other major retailers. Made with natural ingredients like aloe, shea butter, and argan oil, the line has become something that men (and a few women) love.
"If you look at some of the reviews on the site, you'll see guys saying their wives or girlfriends bought the products but wind up loving them so much they want to use them," he says.
But even as distribution grows, Quallis says Scotch Porter hasn't lost sight of the customers they set out to serve. "Even today, our product formulation process deeply involves our consumers. We have a super group of about 500 users we speak to regularly."
Keeping a Connection to the Community
Quallis' desire to help others goes far beyond his brand. He uses his experience and resources to help others. As an Entrepreneur in Residence through Target's Accelerator Program, he's mentored other entrepreneurs with products in development, "As a person of color, I enjoyed having the opportunity to work with mostly Black and Brown men and women brand founders and helping them avoid some of the problems I encountered," he said.
And last year, the company launched the Scotch Porter Impact Fund, which donates two percent of the company's online sales to initiatives focused on underserved groups.
"People want more from brands than just great products, so our business has been built around providing customers with the chance to live their best, most fulfilled lives," he said.