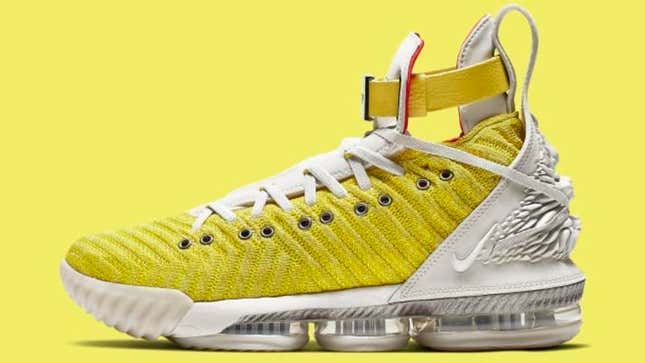 Nike's first women's basketball sneaker sold out within five minutes when it dropped last September, and today, it's back. At 10 a.m. ET on Friday, the coveted Harlem's Fashion Row x LeBron James 16 drops a new Citron colorway just right for summer on Nike's SNKRS app.
Tackling A Black Maternal Health Crisis & Embracing Reproductive Justice | The Root Institute
The innovative design, a co-collaboration between James, the Nike design team and Harlem's Fashion Row designers Fe Noel, Kimberly Goldson and Undra Celeste, is also the first predominantly female-designed Nike sneaker. The bright new colorway is intended to reflect "boldness, courage, and vibrancy," according to Harlem's Fashion Row CEO and founder Brandice Daniel.
As Kimberly Goldson told The Glow Up last year, the collaborative effort was inspired by James' mom, making the pre-Mother's Day timing of the second edition especially appropriate. "We each had something that connected the four of us based on what LeBron saw from his mom, and the sacrifices she made for him," Goldson told Nike. "My mom did it. LeBron's mom did the same for him. The connectivity was there between all of us."

And the trio of designers has been paying their success forward, most recently joining Daniel and the Nike Los Angeles team to unveil the shoe to ten college students aspiring to the fashion industry. During a mentoring session, the students tried their own hands at reimagining the HFR x LeBron 16.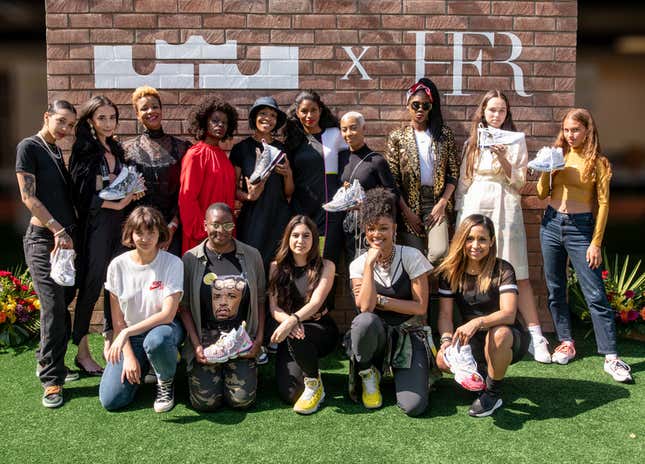 If history is any gauge, the newest iteration of the HFR x LeBron 16 will not last long, so if you missed your chance to cop a pair last fall, make sure to download the SNKRS app right now, and have your fingers poised and ready when the shoe goes live at 10 a.m.!
Updated: 5/10/19 at 11:37 a.m., ET: The HFR x LeBron 16 in Citron will also be released at 1 p.m. ET/4 p.m. ET on NTWRK.